Self-driving tech race to get more intense, with ride-hailing app Lyft
Lyft enter the technological arms race, announces a plans to develop its own self-driving technology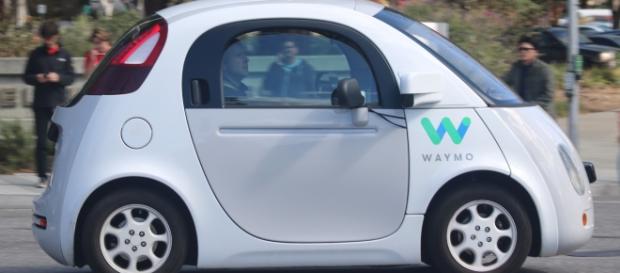 The self-driving tech race is about to get more intense as new player lyft made a big announcement this week. The U.S. transportation platform has just announced plans for developing its own self-driving technology, signaling another new adventure for the San Francisco-based ride-hailing mobile platform.
According to TechCrunch, the company's plan is something similar to what Uber announced earlier this year. Uber, Lyft's main rival in the market, has already spent a huge amount of money developing self-driving technology and opening research facilities in San Francisco, Pittsburg, and Toronto, Canada.
Uber uses a Volvo XC90 vehicle as a testing platform for its own self-driving effort.
Additionally, Uber also teamed up with Germany's Daimler to work on self-driving vehicles on its network.
And it's not just Uber, Silicon Valley-based company like Alphabet's Waymo unit is also on the hunt, working on the similar technology. Other major auto manufacturers have also announced similar self-driving plans.
Lyft, a close look at the 'new kid' on the block
Founded in 2012 and based in San Francisco, California, Lyft is a peer-to-peer transportation network platform that connects passengers who need rides with drivers willing to provide rides to passengers using their own vehicles. Similar to the well-established rival Uber, Lyft developed and operates its core ride-hailing mobile app.
The company operates in approximately 300 US cities and provides an estimated 18.7 million rides a month. Lyft was valued at a whopping $7.5 billion as of April 2017. The company has managed to raise a total of $2.6 billion in a funding round.
Lyft's investors include some of the big names in the venture capital world. These include Andreessen Horowitz, Coatue management, Didi Kuaidi, fbFund, Founders Fund, Fontanalis Group, Icahn Enterprises, K9 Ventures, Mayfield Fund, Third Point Ventures, Tencent, Janus Capital Management Floodgate, and Price Alwaleed's Kingdom Holdings Company. It also includes major automakers such as General Motors, Chinese tech giant Alibaba, and retail giant Rakuten
The company's plans and the challenges ahead
The company is looking hard at the self-driving tech as the future of the road and transportation industry. The company aims to be at the bleeding edge of that technology with a planned new division and its own car vision.
Unlike its rival Uber, Lyft is taking a different approach, something new. Lyft has decided to change and announced what it calls the Open Platform Initiative, a new way to develop autonomous ride-haling tech in conjunction with both car manufacturers and tech companies.
Some analysts said that Lyft is acting more like Google in its development of the ubiquitous Android mobile operating system.
The two companies have similarities in building their own platform. Both are creating the software platform that many hardware players can use. This might be Lyft's own way of getting deeper into the automotive industry.
On the other hand, Uber autonomous efforts have always been a solo one and its approach is closer to that of Apple's self-driving efforts. Both Apple and Uber want to control most of the product. It might be the hardware or software side. Despite challenges, Lyft is not losing hope, in fact, it sees some signs of traction. Partners like Waymo, Jaguar, and General Motors are coming out strong, committing a significant amount of resources to the company's self-driving efforts.
However, there are some potential challenges ahead and partners might decide to leave the Open Initiative Platform and build their own platform or technology. Or perhaps they can team up with other Silicon Valley-based companies to do most of the "heavy lifting" for them. It's a jungle out there, and anything could happen.
Overall, Lyft is taking its own self-driving plans on with high hopes. The company believes that the technology is still in its infancy and that companies that may consider one as a rival still have much to gain from partnership while building the future of the road.
Click to read more
and watch the video
or