Samsung Galaxy S8 and Galaxy S8+ arrives in Coral Blue hue in the U.S.
The Coral Blue option of the smartphones have been launched in the United States.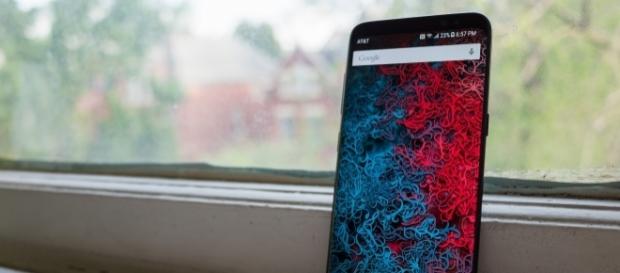 During the launch of the Samsung Galaxy S8 and S8+, Samsung revealed that the smartphone duo would be coming in multiple ranges of colors. At the time, only three hues of the Galaxy S8 and S8+ were launched stateside, namely Arctic Silver, Midnight Black, and Orchid Gray. However, soon another long favorite Samsung color will be adding its name to the existing ones available for the flagship duo in the #United States.
Coral Blue coming to the United States on select retailers
Samsung on Wednesday, July 19, announced that the South Korean OEM would be adding #Coral Blue as another color option for the Galaxy S8 and S8+ for consumers in the United States.
For the unfamiliar, Samsung first introduced the Coral Blue color for the "explosive" and disastrous Note 7 which was subsequently banned after several recalls. Upon launch, the hue was a massive hit, and the company decided to bring it back with the Galaxy S7 Edge smartphone, the predecessor of the Galaxy S8+.
Samsung informs that the Coral Blue for the duo will be up for purchase starting July 21 and will be a Samsung.com and Best Buy exclusive model. The consumers will be allowed to chose carrier specific unlocked versions of the Coral Blue flagship duo, which will be available for operators such as AT&T, Sprint, and Verizon. Other than that, Best Buy will also be running a promotional offer for this variant. Any consumer purchasing the smartphone duo in the shade from Best Buy from July 21 to July 29 will be eligible to receive a discount of up to $400 from the original listed retail price of the handsets.
Samsung.com also offering the variant
Other than Best Buy, the Galaxy S8 and S8+ will also be available on Samsung.com in the Coral Blue shade. The device will come as an unlocked smartphone, which will be able to function on the majority of international and U.S. networks. This, in turn, will give the consumers more control over the smartphone and its usage. Similar to Best Buy, Samsung's official website would also be holding a promotional offer for the Coral Blue and Midnight Black Galaxy S8 and S8+. Consumers purchasing the smartphone of the company's official website will be eligible to get $150 off the retail price on the smartphone duo coming in the colors mentioned above. However, interested consumers must hurry as this will be a limited time offer, and the South Korean OEM has not said until when the offer will be available. #samsung galaxy