New Fossil smartwatch DW5A spotted online
A new Fossil smartwatch carrying the model-number DW5A was recently spotted on the official FCC website.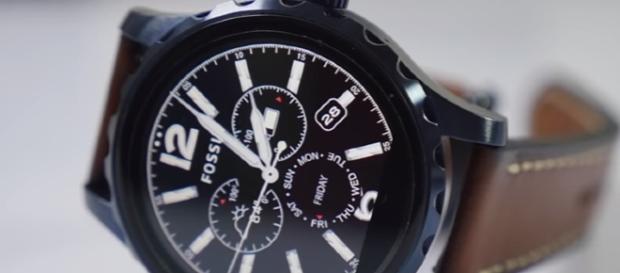 The top contenders in the smart watch market certainly include Fossil. The firm hasn't made any splendid innovations lately and neither have they introduced any of their new products. A new report suggests that Fossil might be up to something exciting. A new Fossil smartwatch was apparently spotted online recently. If reports are believed to be true then a new Fossil smartwatch carrying the Model Number "DW5A" was recently seen listed on the official Federal Communications Commission's (FCC) website.
New series of Fossil smartwatches
It is assumed that Fossil is going to introduce a new family of smartwatches because the model number hasn't appeared before. It is highly possible that Fossil will introduce a bunch of new variants altogether. Earlier this year, Fossil made an announcement claiming that the company will introduce over 300 smartwatches this year alone. In order to meet this goal, it is essential that Fossil buckles up and starts introducing their products soon. The interesting part about Fossil is that it does not only manufacture smartwatches for its own brand but also facilitates the needs of other smartwatch brands such as Michael Kors and Diesel.
Therefore, it is being assumed that the model spotted on the FCC might be one of these third-party smartwatch variants that Fossil is working on.
As reported by Android Headlines, not too many details regarding the smartwatch have been made available as yet. Therefore, the only thing that consumers know at this time is the smartwatch's possible model number. The FCC filing also mentions that the device supports both Wi-Fi and Bluetooth connectivity. Because of that description, it is safe to assume that the upcoming device is not a hybrid device but a smartwatch. It is essential that a number of creative innovations are made, especially in the smartwatch sector as it seems to be dying.
Smartphone watch market is getting competitive
While the market exploded in the past, the smartwatch demand seems to have slowed a little. Consumers are waiting while Google is focusing on getting its updates ready for all the smartwatches on the market. The company made it's Android Wear 2.0 available earlier this year. After that, many companies went ahead to work on delivering updates for their respective products. It remains to be seen what Fossil has in store for its customers. For more tech news and updates, stay tuned.
Click to read more
You will watch a video to read the news
or