Motorola launches Moto Z2 Flagship
The smartphone will go head-to-head with OnePlus 5 and Samsung Galaxy S8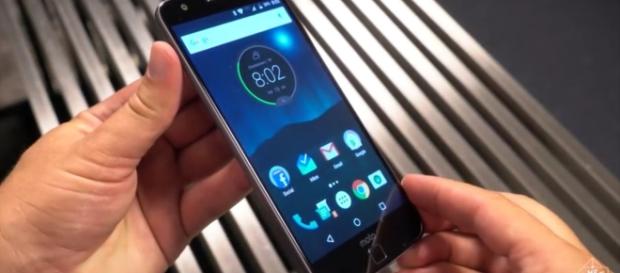 Motorola finally launched its Flagship phone (Moto Z2) at an event in New York on July 25. The new Moto Z2 was in the news for several months and a lot has been said about the design and specs of the phone. Here is everything you need to know about the new Moto Z2, as it is set to compete with the OnePlus 5 and samsung galaxy S8.
Features and specifications of the flagship
In terms of Android system, the phone runs on 7.1.1 Nougat out-of-the-box system and comes with a guaranteed upgrade to Android O. In terms of display, this spectacular pieces features a 5.5-inch display with QHD AMOLED screen resolution. It also has a shatterproof display, like its previous phone Moto Z. The phone will be powered by Snapdragon 835 processor powered by 6GB RAM in all the countries, except the USA.
It is said that the phone will dawn a 4GB RAM in the U.S.A.
Now taking a closer view of the camera the phone will have two 12-megapixel rear sensors and 5-megapixel sensor at the front for perfect selfies. They also sport a face detection and laser autofocus, but there is no mention about the optical image stabilization. Well, one more interesting part is that amongst the dual rear camera, one shoots in monochrome, while other shoots in color. It has also added, depth-of-field effects like the blurring the background behind your subject which is similar to Apple's portrait mode.
The device will available soon in the market
To take its customers by surprise, the phone will bear an internal storage of 64GB which then can be expandable up to 2TB(2000GB).
However, in China, the phone will have an internal memory of 128GB.This flagship phone from Motorola has a 2730mAh battery, which is less than its previous phone Moto Z. However, the phone is much thinner in comparison to its previous version. And in case you are wondering about the headphone jack, there's no headphone jack on this phone either.
In terms of features, the things that set apart this phone from others is the fact that the phone has a much better screen, camera and of course MotoMods. Its main USP is the display that won't shatter or crack even if it falls every day. The phone will be available in black, white/gold, and lunar gray color. In terms of cost, the phone will roughly cost around $760.
After knowing the features customers are excited for the phone to hit the US market. There is still more to come, stay tuned for more tech news, rumors, and updates.
Click to read more
and watch the video
or