Microsoft Surface Phone: Rumors, leaks, and release date
The release date of the flagship is not confirmed yet, but the device will allegedly sport top-end features.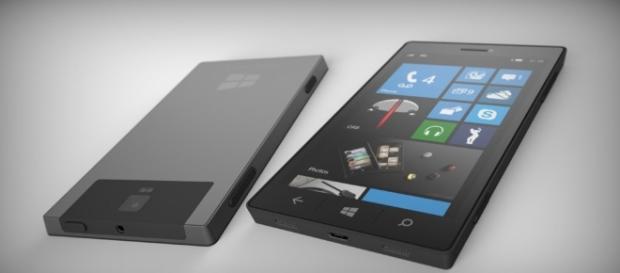 Google is rumored to launch its much-anticipated smartphone, Pixel 2. There has been a lot of talk about the Californian giants latest roll of dice in the mobile world. So, let's get started by summarizing the most recent rumors for all the Microsoft phone fans out there. Although these phones were expected to be released in the first half of 2017, it's highly unlikely that they will be announced anytime soon. But there is plenty of evidence to suggest it's coming soon. The flagship is speculated to mark cutting-edge specs and features. Pixel 2 will go head-to-head with Samsung Galaxy S8, Apple iPhone 8 and Surface Phone.
The rumored design of the smartphone
In terms of design, the rumors point to 3 variants, an affordable flagship, one suited to business use and a power user focused phone for the higher end market.
The other major design rumor talks about a foldable design with a flexible hinge, which could be used as a smart phone and a tablet. A patent filed in 2014, has only just been made public and could be a major clue as the Microsoft CEO stated that "We will continue to be in the phone market but not defined by today's market leaders."
Specs and features of the flagship device
Even though the difference remains to be seen, most likely one will see an all metal design to meet the idiosyncrasies of the Surface Book. Specs wise it looks like all models will feature a large 5.7-inch display with varying amounts of storage and memory, with the top model potentially offering a whopping 8 GB of RAM and 500 GB of drive space. While that may seem excessive, it will make Microsoft competitive with the higher end consumer.
A lot can be expected from the camera phone to compete with the market leaders because considering the fanfare it's made about HoloLens and Window Holographic. So, a camera able to capture and import 3D images is far from being out of the question. Regarding connectivity, the device might spec USB-C Type.
Now, everyone must be itching to know the price. But guessing one would be like taking a wild stab in the dark. But with latest Microsoft hardware costing the earth, don't be surprised if the same thing happens here. The company has had a checker past with its previous phones. The price of the smartphone is still not confirmed. So, it will be exciting to see if the surface phone can win it back its fans. Make sure everyone stays tuned to the page for all the latest on the Release Date.
Click to read more
and watch the video
or