The latest version is titled, 'Sign of the Time,' and promises to deliver the best gaming experience.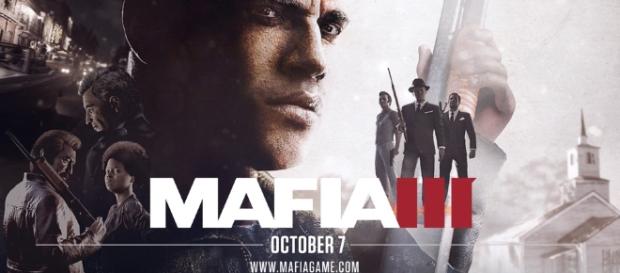 It's official. "Mafia Iii's" third DLC pack is scheduled to arrive on PlayStation 4, Xbox One and PC gaming platforms by the end of this month. The latest version is titled, "Sign of the TIME," and promises to deliver the best gaming experience there is.
New characters are introduced
The game developer in an official blog post published that the upcoming "Mafia III" pack titled "Sign of the Times," will take gamers on a journey filled with the deranged and violent group of cultists. These characters have been given the name, "The Ensanglante," whose special weapon is to drug their enemies and to force them to do what they will.
The Ensanglante group through this method turn their enemies into killers. This violent ritual is reportedly taking place with the mission to restore the righteousness to New Bordeaux. Senior writer of the game, Ed Fowler even posted added details regarding how "Sign of the Times" is going to turn out to be.
Plot and storyline
According to him, unlike the previous two expansions Faster, Baby! and Stones Unturned, "Sign of the Times" is going to fast-paced and will consist of more action as well. He then added by saying that there is a mystery when it comes to solving the Lincoln case. Gamers are required to search for stray objects that have been left behind in the process. In fact, gamers will even on several occasions, have to examine dead bodies for clues.
This increases a gamer's excitement and makes the overall experience quite realistic as well.
Towards the end of the game's journey, the users will end up around the exact place wherein the operations of The Ensanglante essentially lie. Gamers will even get the opportunity to explore multiple investigation zones for clues that will reveal key details regarding the aforementioned case. This is where gamers might even come to a face-to-face confrontation with the cult members and the fight will certainly be intense.
As can be recalled, the previous version of "Mafia III" DLC consisted of numerous exciting adventures including a free racing mode, a new weapon in the form of a golden gun and gamers could even choose from a range of new outfits for themselves.
The latest version — just like the older one — will come along with added features and a totally new gameplay as well. The pricing details of the same haven't been revealed as of yet. However, more information regarding the same will be arriving soon. It's best to wait around for added details from the side of the company.
Click to read more
and watch the video
or