Lenovo Tech World 2017 shows off foldable device once again
Lenovo showed off their foldable device concept for the Lenovo Folio at this year's Tech World conference.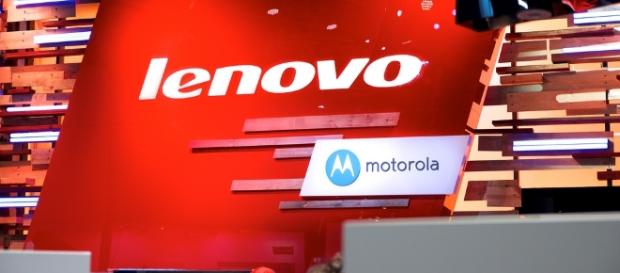 In a world where technology is constantly evolving, many such new innovations seem to be coming straight from a science fiction movie or novel. Leading the industry's technological advancement is Lenovo, which is known for its ultra-modern 2-in-1 tablets and laptops. The company unveiled its groundbreaking foldable display concept last year in June. However, this year Lenovo has once again showcased the concept of a device in the making whose screen can be folded.
Lenovo showcases foldable display device concept once again
On Saturday, July 22, the company hosted its annual convention, the Lenovo Tech World 2017. During the event, the company showed off the concept of a device named the Lenovo Folio.
The device is most likely the same concept that the company had revealed in 2016 and can be described as a tablet which can be folded and used to represent the display of a smartphone as well. The device features a flexible display which can be stretched to 7.8-inches and can also be compressed to resemble a 5.5-inch handset.
Other features of Lenovo Folio as revealed by the company include a 1440 x 1920 pixel resolution for its innovative display. It is powered by a Snapdragon 800 chipset which is able to compute the device's various needs. On board is an e-SIM and the Android 7.0 platform. However, being a concept at the moment means that the device may go through an upgrade when it finally launches. Lenovo however did not elaborate o when it plans to launch the device into the market and refrained from other essential details, such as pricing.
Last year's foldable concept reveal
Last year, the company had also taken advantage of the Tech World event and unveiled the groundbreaking foldable concept to fans. Lenovo showcased the prototype for both a bendable phone and tablet at that time, which managed to captivate fans by just how futuristic these devices looked. The company also garnered the response due to the way it decided to unveil the concepts.
During the event, YouTuber Meghan McCarthy came onto the stage wearing a dress which conveniently had no pockets. She held a device in her hands and wondered aloud where she was to keep her phone as she had no pockets. She then went on to strap the device around her wrist and wear the smartphone like a watch, displaying the true possibilities of such a foldable display.
She also went on to showcase a tablet which she folded in two to give it more of a phablet like look. For the moment Lenovo has mentioned that these are just concept works. It seems like the actual devices may arrive sometime in the next couple of years or so.