iPhone 8 to carry the most powerful specs a high-end smartphone can have
Rate this title
With iPhone 8's development, Apple is taking the smartphone competition to the next level.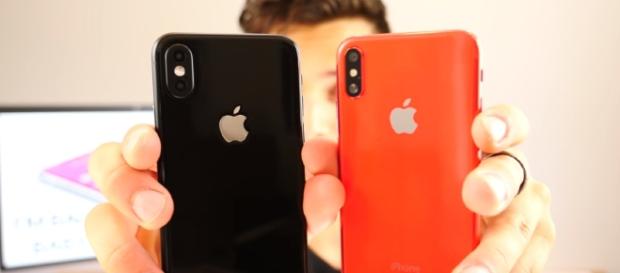 Although Apple has yet to officially launch the highly anticipated iPhone 8, the smartphone has already gathered great reviews. Based on the leaked renders of the handset, it will arrive with the most powerful specifications and features. Reports are spreading that the iPhone 8 could be the best smartphone product in 2017.
Apple's 10th-year anniversary iPhone is one of the highly-anticipated smartphones that tech fans have been waiting for. Apple fans are already looking forward to the handset. Science Times reported that the Cupertino based tech titan's upcoming flagship handset will be packed with some amazing elements.
Nonetheless, due to a supply shortage of materials, the imminent launch of the mobile device might be delayed. But recent information reveals that the tech giant may well push through with the September release date. As all of the remarkable specs and features of the device appear to have been confirmed, the iPhone 8 garnered the biggest accolade.
Forbes reported that Apple's smartphone has already beaten all other mobile devices in the handset world. Regardless of what its design will look like and what total sales the device will gain, the iPhone 8 has won the battle of the high-end smartphones in 2017. One of the reasons for its success is the new and fresh features that the mobile device will carry
Smartphone with wireless charging technology
The device is going to roll out with the wireless charging technology that several handset manufacturers have been developing in the past few years.
The tech giant is believed to implement inductive charging which will allow for wireless charging. Also, the iPhone 8 will come along with a facial recognition system.
Meanwhile, Slash Leaks has shared a new image of Apple's forthcoming smartphone. The image showed off the device's almost bezel-less screen design. The leaked image appears to be a page from the packaging paperwork. If the image turns out to be true, this would be the latest packaging leak for Apple's smartphone in a long time.
Specs of the device
The smartphone will be available with a 5.8-inch OLED edge-to-edge display, Apple A11 chip, iOS 11 with improved Siri, P2P payments, rear dual camera, and support for LTE speeds up to 450Mbps. In terms of price, the device will start from $1,100 to $1,200. According to The Inquirer, J.P. Morgan Apple analyst, Rod Hall, claimed that Apple's 10th anniversary smartphone will be available in limited quantities from September.
Click to read more
and watch the video
or