While the two are pretty identical in terms of look, but the internals of Band 2 and Band 2 Pro are quite different.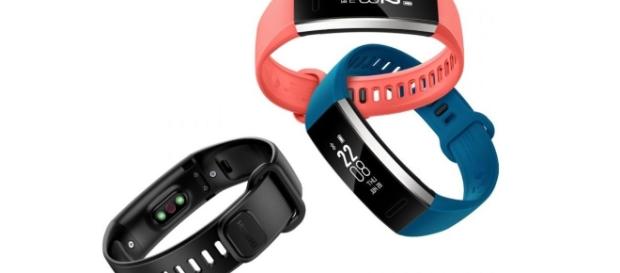 Just when the market assumed that huawei was done with the wearable market as of now, the company launched two new fitness smart-watches. Dubbed as Huawei's latest Band 2 and Band 2 Pro Fit-bands, the wearables are specifically targeted towards certain segments of the market. When it comes to the design of the two bands, they share a lot of similarities. However, the difference only exists regarding the internals of the two fit-bands. The Huawei Band 2 Pro comes along with additional features that are lacking in the said fitness wearables.
According to a report by Gadgets 360, the Huawei Band 2 Pro comes along with additional connectivity features such as GPS.
Moreover, the smartwatch even provides the users with the option of tracking their activities as per their preference. Moreover, the Huawei Band 2 Pro also extends support for something called the 'Sports Coach' feature along with the Huawei-exclusive 'TruSleep,' option. The report goes on to state that the fitness wearables come along with the option of allowing users to track their sleeping patterns.
Rumored features of the device
At the same time, Huawei's both smartwatches will also come with an additional feature that can pretty much measure the levels of VO2 Max. In other words, the users will be kept informed regarding the maximum amount of oxygen that their bodies will and should consume. This gives users an idea as to what can be done or rather how exactly the oxygen can be transferred into energy to facilitate the muscles of the body.
The company even went on to claim that the feature that comes in Huawei's Band 2 Pro can deliver the VO2 Max with a solid ninety-five per cent accuracy.
Speculated design of the smartphone
On the specifications front, Huawei's smartwatches feature PMOLED display. However, details regarding the size of the display are still unknown. Apart from that, the smartwatch is also accompanied with a special TPU strap that measures around 216.02mm. The smartwatch is also expected to come with the support for water-proofing technology as well. According to the company, Huawei's said smartwatches would be able to survive up to 50 meters (165 feet) under the water. The smartwatch runs on Android 4.4 KitKat version — which is surely a setback as a major overhaul was expected from the side of Huawei. The smartwatch is expected to run for 3.5 hours on single charge. The pricing detail regarding the recently-launched smartwatch hasn't been made available as yet. Therefore, it remains to be seen what exactly takes place next.
Click to read more
and watch the video
or