The two firms will reportedly come together to develop a stand-alone VR headset for the Chinese market.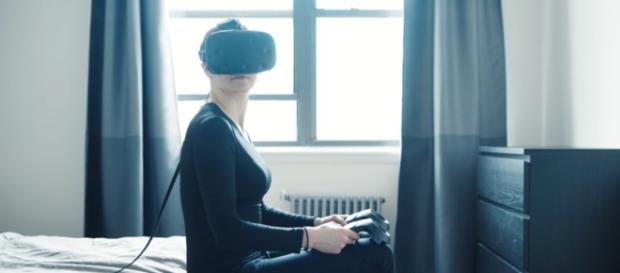 virtual reality is growing at a fast pace. Major technology giants are striving towards developing devices that are compatible with the modern-day innovation. The technology is receiving a major push from the gaming sector as well. Take for instance the frenzy that Pokemon Go created back in 2016. Since then, an increasing number of companies are working towards making their devices compatible with Virtual Reality or VR. Chinese technology giant HTC seems to be one of them. The firm made the headlines lately, for collaborating with Qualcomm in order to facilitate the requirements of the VR-craving audience. The two firms will reportedly come together to develop a stand-alone Vr Headset for the Chinese Market.
New features of the device
According to a report published by Digital Trends, HTC and Qualcomm have hired a dedicated team together, whose primary focus will be to develop a VR headset powered by the best of the Snapdragon processors especially for the Chinese market. The report even suggests that the upcoming headset will come with support for HTC's Viveport platform. The Viveport platform was introduced by HTC sometime last year and offers consumers with the option of streaming VR-content at their convenience.
Powered by Qualcomm's Snapdragon 835
It appears like HTC and Qualcomm's upcoming stand-alone headset will fall in direct competition with Google's Daydream VR. The search giant introduced its Daydream VR headset sometime last year alongside its flagship smartphones namely, Google Pixel and Pixel XL.
It is interesting to note how even Google's leading Daydream VR headset is powered by Qualcomm's processor. This brings the technology market to a question as to what will happen when headsets from two leading brands powered by the same processor come face-to-face? Only time can answer that question as of now. As far as the Google's Daydream VR headset is concerned, the device comes powered with Qualcomm's Snapdragon 835 system-on-chip.
If reports are believed to be true then HTC's upcoming stand-alone headset is expected to be available in the market towards the end of this year. Moreover, the headset is heavily-speculated to come with support provided by Google's yet-to-be-launched Android O platform. China regional president of Vive, HTC, Mr. Alvin W. Graylin reportedly confirmed the aforementioned news. He had apparently said that HTC's partnership with Qualcomm is going to ensure the delivery of a qualitative business to the market. Interested readers can check out HTC's official website for more details.
Click to read more
and watch the video
or