Google Pixel 2 XL's design gives it a perfect look
Google's new handset's design is quite exceptional and redefines the phone in all possible ways.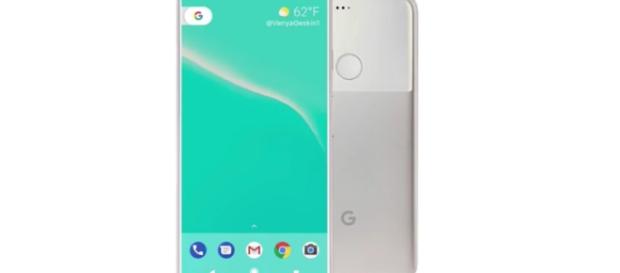 Google's Pixel proved to be better than other high-end phones in the market when it was launched last year in October. And now the company is ready to launch their other flagship product, which will is known as Google Pixel 2 XL; which will be a tough competition to other phones like Samsung Galaxy Note 8 and Apple iPhone 8. A lot has been said about phones like iPhone 8 and Samsung Galaxy Note 8, but when it comes to Google Pixel 2 XL - there have been a few leaks in comparison to the later ones. However, the latest video leak manages to enthrall us by showcasing Google Pixel 2 XL's design and looks. And by the looks of it, the design looks top-notch and elegant.
Design of the smartphone
Google Pixel is a perfect phone, but the phone has one major drawback, and it is the design of the phone.
But, the upcoming phone's design is just everything you need to look at right now. It was first leaked in black, and then the phone emerged in silver and black. Apart from this, the smartphone is available in colors like blue, red and teal blue. There are also dual color options with black glass on the top and a red color for the bottom. It is also revealed that the back is made up of semi-gloss, while the front body is made up of metal. In comparison to its previous phone, the back has considerably squeezed in size, giving it an edge to the phone. Speaking about other components, the fingerprint sensor is no longer visible on the back but is rather outside it. Google is trying to establish itself in the high-end smartphone market with Apple and Samsung, both the said companies are the leader in the flagship top-end phone market.
Specs and features
Regarding camera position, the camera and the flash are in the same position, but the sensors have shifted to the right. And for camera lovers, it is unfortunate since there is no dual rear camera setup on the phone this time. The phone will bear a 12-megapixel super motion sensor, and on the front, it sports a large display. The display looks perfect with the 2.5D glass. Buttons for volume up and volume down are placed on the right, while the power buttons are quite visible. Google has done a great job with the design, and the look is curvy, and the edges of the phone are slimmer giving it a classic touch. The design is quite exceptional and redefines the phone in all possible ways.
The phone will be launched in the second quarter of 2017. Stay tuned for more tech news and updates.
Click to read more
and watch the video
or