Google Pixel 2: A monster device
The Google flagship is rumored to carry cutting-edge specs and features.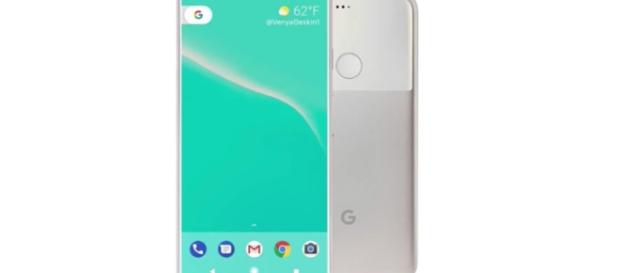 2017 has definitely been the year of the smartphone. Highly anticipated models like the Galaxy S8, OnePlus 5 and G6 were on top of the list and have already been launched this year. The buzz, however, is just getting bigger with the imminent release of the Apple iPhone 8 and the Samsung Galaxy Note 8, two big players in the market. But make no mistake Google's first in-house Android phone will soon have a worthy successor – the Google Pixel 2. The tech giant is done with the Nexus line and in its place is all set to roll out a slightly more premium and far more mainstream range.
An overall powerful device
Google has already confirmed the launch and there's precious little we know about the new entry, officially.
But if leaks are to be believed the Google Pixel 2 will be powered by Qualcomm's Snapdragon chipset and can be summed up in one word – powerful. Going by recent reports, the Google Pixel 2 smartphones have been codenamed 'Taimen' and 'Walleye'. According to a report in PC World, XDA Developers claims that this year's Pixel will be powered by the Snapdragon 835 chip, along with same 4GB of RAM available in the current models. The report also suggests that Google might dump the headphone jack in its latest model in favor of stereo speakers. The new flagship phone is also likely to stick with a single camera rather than a dual set-up. Like last year, the new series should also launch with Android 8.1.
Leaks suggest top-notch specs
The latest leak comes from the website Slashleaks in the form of images of a case for the alleged Pixel 2.
It seems to feature a cutout for the fingerprint sensor at the rear rather than at the front or under the screen. The power and volume controls are all on one side like the original, and the overall shape too looks familiar. One of the main failings of the original Pixel phone was the lack of waterproofing. Many competitors offered this protection. Further news also suggests that waterproofing may be on the table this year. But contrary to this, other news says it's been eventually dropped.
There are also reports doing the rounds online that the new Google Pixel devices might feature Always-on-Display, which is present on some Samsung and Motorola phones. The question now arises is whether it is a worthy competitor to the samsung galaxy S8 or even the iPhone 8? Going by the popularity and reception of the Google Pixel by tech lovers, the company, we are sure will only up the ante with its latest model.
Click to read more
and watch the video
or