Galaxy Note 8 leaks hint at a dual camera setup
While nothing is set in stone yet, case maker Ghostek has leaked Galaxy Note 8 renders that seem to confirm the device's colossal display.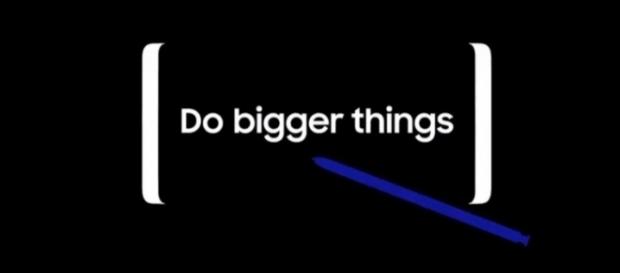 Samsung's hotly anticipated Galaxy Note 8 flagship smartphone has been subject to a myriad of rumors and leaks. However, last week the South Korean handset maker took the first step towards debunking these speculations by issuing official invites in order to ensure that smartphone enthusiasts do not get spun by internet rumors.
A massive new screen
The said invites emphasized the Note 8's massive size. Lining with this, Forbes' contributor Gordon Kelly confirmed in his latest report that the next Galaxy Note smartphone would boast enlarged size. Raising its efforts to a whole new level, case maker Ghostek handed out identical renders which gave Kelly an out-and-out peek at the Galaxy Note 8 from all sides.
It can be recalled that Ghostek divulged every detail of the Galaxy S8 ahead of its launch. Now, the case maker has reportedly built these renders with the help of contacts within the company's supply chain. Besides, the images coincide with the purported changes the looming Note 8 is rumored to make.
The renders show off the first premium dual rear camera on any smartphone from Samsung. Moreover, it rubber stamps the popular handset maker's shift to USB Type-C charging and the company's decision to retain the headphone jack. It also shows a colossal 6.3-inch Infinity Display coupled with minimal bezels.
On the downside
Aside from confirming the features above that Galaxy fans have been restlessly waiting to see in the next Galaxy Note-branded smartphone, the renders also confirm what Kelly deems as "the most disappointing external aspect" of the upcoming Note 8 smartphone.
The fingerprint sensor will remain on the back in an absurd position. Nevertheless, it is still less ridiculously placed than on the Galaxy S8 and its larger sibling, the Galaxy S8 Plus.
What to expect?
While Ghostek seems extremely confident about its sources, noticeably, Samsung itself seems bent on leaking details about its next flagship smartphone ahead of its launch. A Samsung executive alluded to the company's earnings report this week in order to build more hype surrounding the hotly anticipated phone. According to the executive, the upcoming smartphone will boast more vibrant multimedia functionalities.
Interestingly, this revelation came when Samsung had yet to confirm the handset's existence.
This aligns with Samsung's recently issued Galaxy Note 8 launch invite that pushes users for doing "Bigger Things." The invite displayed a silhouette of the impending mobile phone.
Click to read more
and watch the video
or