Fitbit CEO gives updates on new smartwatch
James Park talks about the promising features of Fitbit's new smartwatch.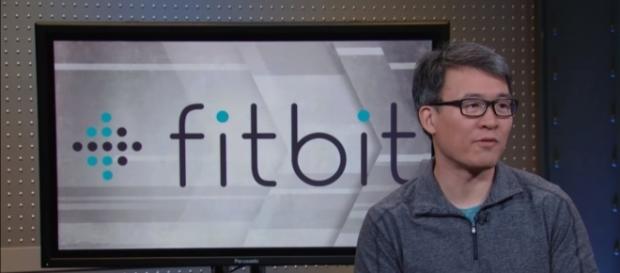 A recent interview with the Financial Times revealed Fitbit's Ceo James Park giving details about the company's "make-or-break" smartwatch device. Despite the rumor mill hyping up the new smartwatch, Park is confident that their next big product will take its place in the booming wearable industry. In fact, a few months ago, the company acquired two smartwatch manufacturers, Pebble and Vector, to do a makeover in their wearable arsenal.
What's new?
The Fitbit smartwatch will feature an accurate GPS tracker, which is present in most of their high-end wearables. Although details on the specific hardware were not disclosed, it is expected to move beyond the heart rate sensor and accelerometer.
The device will be waterproof and will introduce new biometric sensors. As for software, there are talks about either an overhaul of its existing software or a creation of new one altogether. Considering Fitbit's new partnership with the Pebble smartwatch ecosystem, changes are likely to be employed in their software system.
To give it a competitive edge, Park said that the smartwatch will have better battery life, a sleep tracker, and a function for third party developers to create apps. In fact, Fitbit is reported to be in talks with music streaming devices such as Spotify and Pandora to loop in native support. Further, he hopes that in the long run, Fitbit products can make a difference in helping people with more acute and chronic conditions.
What not to expect?
According to the company, there are three things that do not contribute to the whole smartwatch package.
These three include rumors about a delay, direct competition with Apple Watch, and an LTE-connection.
As far as its release, a number of curious consumers took to social media their share of opinion regarding the project development. Many are quick to speculate that it is due to problems concerning attrition, with the project leads packing their bags and leaving for good. Others say that the app store completion has been delayed due to failed deals with providers. Despite all this, Park has gone on record to say that everything is going according to plan and that they are "on track" in terms of release date and device performance.
Naturally, a lot of people see the device as an Apple Watch competitor. However, Fitbit deliberately focused on a health tracker packed with good battery life that can last for several days. It will also take advantage of the opportunities to create unique applications for the smartwatch.
This year, the recent trend feature in smartwatches is the LTE cellular service. According to Fitbit's head chief, the company could not incorporate the same as it will compromise the form factor. Further, he said that it is "struggling for a use case" that would make its inclusion worthy.