Essential by Android co-founder Andy Rubin to launch this year
The smartphone, announced earlier this year, doesn't have a release date confirmed yet.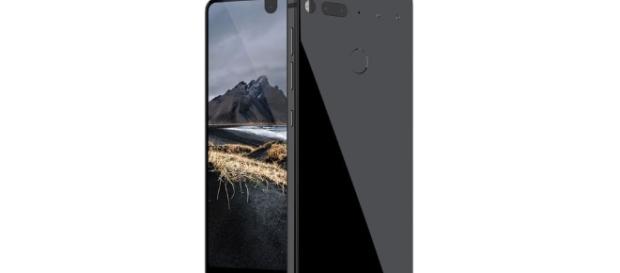 Android co-founder #Andy Rubin took the market by a surprise when he announced his plans for manufacturing a smartphone of his own, sometime earlier this year. The smartphone was announced in the former part of June. However — at that time, the company did not provide any details regarding the upcoming smartphone as yet. Now, on-going rumors now claim that the smartphone is going to be available for purchase towards the end of this year.
Smartphone available for pre-order
As pointed by Daily Mail, the upcoming smartphone by Andy Rubin dubbed 'Essential Phone PH-1' has already been listed in the US markets for pre-orders.
Even though the smartphone is now available for pre-orders, the company still hasn't provided any details regarding when it will be delivered as yet. Apart from this, fans from other markets are anticipating as to when exactly will the smartphone be available for purchase in their markets. The company is reportedly considering launching its smartphone in UK, Japan, and Australia as of now. However, the above-given information hasn't been confirmed by the company as yet. According to several reports, Andy Rubin's 'Essential Phone PH-1' is expected to fall in direct competition with other big smartphone brands such as Apple, Samsung, and Nokia. Andy Rubin has also reportedly secured an approximate of £230 million ($300 million) in the market at the moment.
Essential Phone PH-1' is built on Android's operating system
The company has also gone a step further by signing deals with other major network operators from the leading markets including the UK, Japan and western regions of Europe.
As far as the software is concerned, the upcoming 'Essential Phone PH-1' is built on Android's operating system. In other words, this is also among the top in the list of Android-based smartphones. Design-wise, it is nothing out of the ordinary. However, the smartphone comes packed with a modular design, like most of the other leading Android-based smartphones. The smartphone is also going to come equipped with multiple accessories that will only further enhance the overall experience of the device.
Apart from this and as reported by Financial Times, the upcoming smartphone is expected to give a tough competition to the already-existing Android-based smartphones as well as the Apple devices. The smartphone packs a 5.71-inch display along with 2,560 x 1,312 pixels resolution and is powered by Qualcomm's Snapdragon 835 processor. The smartphone is expected to sport a 360-degree camera accessory as well, which makes it the smartphone with the world's best camera. #Ph 1