California teen wins lottery not once but twice in a week
A Californian girl won the Lottery two times in just one week, with total winnings of $655,000.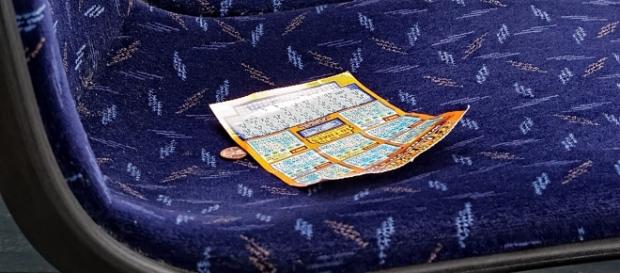 Winning the lottery requires an immense amount of luck and many past winners have claimed that they had taken part in the lotteries for years before finally winning. Some people fail to win even after playing their whole life. This makes the achievement of a 19-year-old Californian girl seem even more impressive. Not only did she win the lottery at such a young age, she won it twice in a span of just a week.
California girl wins lottery two times in a week
Rosa Dominguez, aged 19, purchased the winning lottery tickets from two different locations in California within a span of just one week, according to the California Lottery.
The Lottery revealed that Dominguez bought a few Power 5 Scratcher tickets worth $5 each when she made a stop at a gas station named Eagle Energy at Paso Robles, while driving back home from Arizona.
According to the LA Times, when she scratched one of the tickets, she was surprised to learn that she had won the top prize in the lottery worth $555,555. Dominguez said that she could not believe it at first and was later so nervous that she wanted to cry. However, the teen did not know then that her lucky streak was far from over.
Just days after winning the first Lottery prize, Dominguez tried her hand one more time and again brought another $5 Scratcher from a Valero gas station in Monterey County. Astonishingly, Dominguez won the Lottery again and this time earned a prize of $100,000. This win took her grand total to $655,000.
The 19-year-old went to the California Lottery's East Bay District Office in Hayward to claim her prizes.
What Dominguez plans to do with her fortune
Before leaving the Lottery office in Hayward, the girl claimed that she would like to spend some of her winnings to get a brand new car. She also revealed her plans of going shopping for certain products which she had been unable to buy previously. It remains to be seen what else Dominguez spends her money on.
Lottery winners are known to lose vast amounts of their fortune due to lack of proper planning on how to spend the money and what to do with the large sums of money that they are awarded after winning the lotteries. While some people do make informed decisions and choices which led them to invest their money in a profitable way, most other lottery winners simply spend away all of their winnings in a matter of years. It remains to be seen how wisely Dominguez is able to use the $655,000 prize money that she won within a week. #lottery ticket #Lottery Winning #California Teen