Apple's iPhone 8: specs, features and release date
The Cupertino tech-giant is reportedly working on equipping its upcoming iPhone 8 with a rear-facing 3D laser system.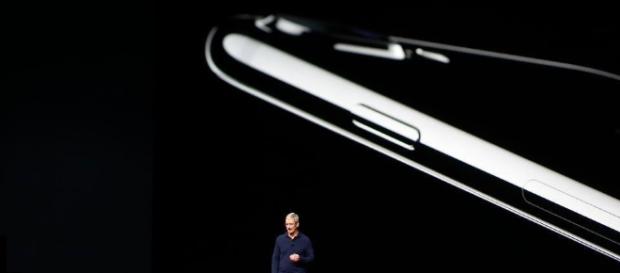 The technology market is filled with imminent launches this year. All major smartphone brands including Nokia, Samsung, and Google are working towards introducing the best of what they have to offer. It is especially a memorable moment for Apple as the company completed 10 years with its iPhone device this year. Therefore, in order to mark this celebratory occasion, the Cupertino tech giant is packing its heavily-speculated iPhone 8 with the best of the features and all the modern-day solutions.
New features of iPhone
A recent report by Express claims that engineers and designers at Apple have currently descended into a panic mode of sorts at the moment.
The firm is apparently working on integrating a rear-facing 3D laser system in its upcoming smartphone. However, since the company wasn't prepared with the required sources for the same, there is a high possibility that the company might delay the availability of the same from September to a later month.
Apple is planning on integrating the rear-facing 3D laser system with the mission to enhance modern-day technologies and the experiences delivered by the same. These include the Augmented Reality technology, the Virtual Reality technology, and other such experiences. As for the location of the given feature, Apple is expected to place its 3D laser system on the back of the smartphone – right next to the rear camera module. Apart from this, it is also being greatly rumored that the company is also going to include a special AR-Kit with its latest iOS 11 software update.
The update was announced by Apple at its recently-concluded WWDC, 2017 event. While the beta version of the same is already available for use, the final version will only be available towards the end of this year. The software update reportedly carries a lot of features that may require the assistant of an AR-Kit as well as a 3D laser system.
Specs and features
As far as the other specifications of the iPhone 8 are concerned, the device will most probably be powered by the latest A11 chipset. Apart from this, Apple is also being rumored to pack a dual rear camera sensor with the same. However, note that the company hasn't confirmed any of the above-given information as yet. Therefore, it remains to be seen what exactly will take place after September arrives. Apple is expected to introduce iPhone 8 at a starting price of $1,000. If this turns out to be true, then the iPhone 8 will probably be one of the most expensive offerings made by the company till date.
Click to read more
and watch the video
or