Apple iPhone 8 to launch on September 6
The tentative date of Apple's iPhone 8 is expected to be September 6th.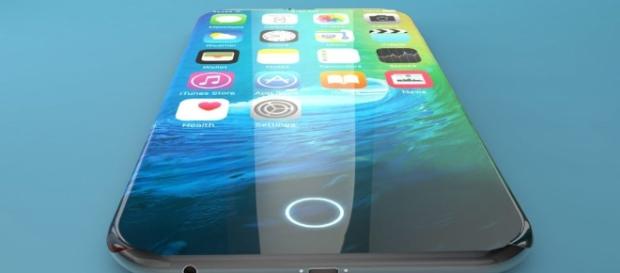 All eyes are on the Cupertino technology giant this year as the firm completed ten years with its iPhone family and is thus, expected to mark the occasion with the launch of its iPhone 8 devices, which will pretty much come equipped with all the possible modern-day features. The launch-date of the speculated iPhone 8 device is a subject of much-debate lately. There are many reports that claim that the smartphone-launch might be delayed by an entire month. However, at the same time there are others that claim that Apple is pretty much on time.
Now, a new report seems to indicate the exact date as to when the smartphone might be unveiled.
Release in September
According to a report published by Phone Arena, Apple is expected to introduce its iPhone 8 device on 6th September, 2017.
The company has traditionally unveiled most of its flagship devices in the month of September, right after the IFA concludes. Therefore, this time as well the company is expected to introduce the smartphone just about this time. Apple's latest flagship device undoubtedly falls in direct competition with Samsung's Galaxy Note 8 smartphone. The South-Korean technology giant only recently confirmed the launch-date of its flagship device as well. It was made official by Samsung that they will be introducing their Galaxy Note 8 device on August 23.
Specs and features of the device
Therefore, it will be interesting to witness the tiff that will take place between the two flagship smartphone. On the specifications front, the upcoming iPhone 8 is expected to come packed with an OLED display. Apart from this, it is also highly speculated that the smartphone will feature a rear-facing 3D scanner.
This is apparently being done so that the upcoming smartphone is compatible with all the modern-day technologies including Augmented Reality (AR) and Virtual Reality (VR). In fact, Apple is expected to introduce not one, but three new smartphones this year. These are the iPhone 8, iPhone 7S and iPhone 7S Plus. The upcoming device is going to be among the most expensive offerings made by Apple, with prices starting at as high as $1,000.
The Cupertino technology giant is also expected to include a dual rear camera system with its upcoming iPhone 8 device. Apart from this, the company is expected to integrate the Touch-ID under the smartphone's display itself. However, note that this information hasn't been confirmed by the company as yet. Therefore, it remains to be seen exactly what will take place next. Only time will tell if these speculations emerge to be of any truth.
Click to read more
and watch the video
or