AMD Radeon Vega: What we know so far
The air cooled model will run on TDP of 285W and the water cooled board is anticipated to run on TDP of 375W.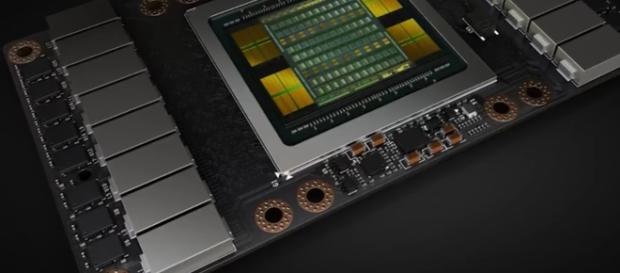 After so many speculations, the latest update reveals that NVIDIA is set to launch Radeon Vega soon. Since years, AMD is believed to be devoting plenty its time and efforts on their most awaited Radeon Vega graphics processing unit card. Recently, The Company has finally unveiled some of the necessary facts about the product. According to the sources, there Radeon Vega will have four different reference boards. Radeon Vega XTX, this high-end model will come into two types – a usual air-cooled form, and also a water-cooled variant. Noticeably, the water-cooled model is expected to be more expensive, and capable of being turned more on the overclocking front.
Specs and features
The Air Cooled model will run on TDP of 285W and the Water Cooled board is anticipated to run on TDP of 375W. HMB2 will permit upcoming AMD GPUs to require up to 16 GB of memory, though the card that debuts Vega [VIDEO]design in the market may only be launched at 8 GB. Talking about the GPUs, the important structure of the forthcoming Vega GPUs are expected to be featured with AMD's Next Compute Engine architecture with estimated 4096 stream processors. These processors will be organized in 64 compute units. In the past, AMD announced High Bandwidth Memory (HMB) for Radeon R9 Fury X as a memory standard. Additionally, according to the internal sources, the novel Vega GPUs will apparently run at the base speed of 1500 MHz (may increase). It is also expected to have additional performance benefits more than what NVIDIA cards have.
This can be significantly attributed to its improved geometry pipeline and pixel engine particularly designed for substantial workloads and games.
Price of the GPU
It was recently confirmed that the RX Vega structures an HBM2 memory along with the powerful Vega 10 GPU. Furthermore, it will not come as a shock if the experts reveal that Vega needs more power to run efficiently. Supposing the report is accurate, this might disclose that AMD has also publicized the RX Vega's features to its hardware partners. A renowned publication also revealed that the alleged businesses are now working on building custom-cooled cards for the upcoming line. With the projected massive sales of Radeon Vega, the predicted rumored price estimations are quite indefinite. Though, the reports assume that the air-cooled Frontier Version is expected to be sold around $1199. On the other hand, the liquid-cooled model of the card will run at $1799.
Click to read more
and watch the video
or