After Amazon and Google, Facebook working on a smart speaker
Facebook's speculated smart-home speaker will fall in direct competition with Amazon, Apple and Microsoft as well.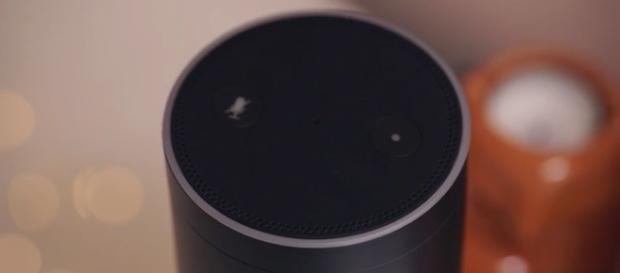 The recent years have witnessed a resurgence of the smart-home speakers market. The trend or rather, the idea was first implemented by Amazon through the means of its Echo smart-home speaker that came powered by the company's Alexa digital assistant. Soon after that, Google decided to launch its Google Home speaker, which promised a better experience. It now appears that these two device-manufacturers will now be threatened as even the social-media giant Facebook plans on entering these waters. Yes, it's true. Facebook is reportedly working on creating a smart-home speaker that will be launching soon.
What reports have to say?
According to a report published by DigiTimes, Facebook is apparently discussing the possibility of developing a device that holds a lot of similarities with Google and Amazon's smart-home speakers.
The social-media giant has already started hiring groups of skilled employees to work on the project. The group titled, 'Building 8,' is primarily going to focus on developing a speaker that comes equipped with a 15-inch large touch-panel as well. If this ends up turning out to be true, then Facebook might end up giving both Amazon and Google a run for its show. Meanwhile, Amazon only recently launched another one of its speakers that goes by the name of Echo Show. With this, the e-commerce giant has expanded its portfolio of smart-home speakers - a lineup that already consists of products like Amazon Echo.
Specs and features
The primary highlight of Amazon's Echo Show is that the device comes equipped with a large touch-panel as well - similar to the kind that is expected to arrive in Facebook's alleged smart-home speaker.
Needless to say, Facebook hasn't confirmed any of the given rumors as yet. The fact that Facebook doesn't even have an exclusive digital assistant as yet, it is safe to assume that it will take a rather long time for Facebook to properly introduce its smart-home speaker. Several media publications even tried reaching out to Facebook with a request for comment on the matter.
Facebook has been exploring a lot of fields lately. The company also recently made the headlines for apparently testing an exclusive Facebook-branded smartphone. While not many details regarding the upcoming Facebook-branded smartphone are out yet, it is safe to assume that the smartphone won't launch until late 2018 at least.
The social-media giant has been making a lot of changes to its platform lately as well.
Click to read more
and watch the video
or