US LG G6 customers can get one year extra warranty for free
Rate this title
LG offered owners of its LG G6 handsets a free year of extended warranty through registration on its website.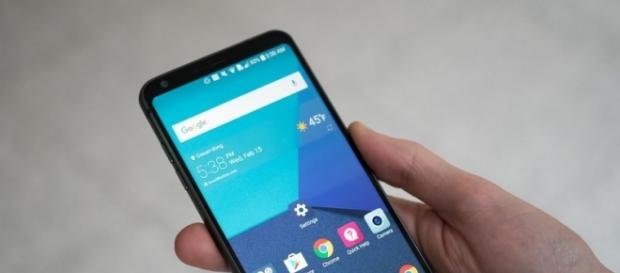 There is some good news for LG G6 users in the U.S. The company is offering all its LG G6 users a free warranty for the second year. The LG G6 was launched during the MWC in February this year and was supposed to compete with the Samsung Galaxy S8 and Galaxy S8+ handsets. However, the LG flagship failed to impress fans with its specs and performance, which has led the company to offer discounts and special offers on the device just to increase sales.
However, people will not automatically get the extra one year warranty for the flagship Smartphone. To receive the free one year warranty, customers will have to visit the company's website and register their handsets.
It must be noted that this offer is only valid in the U.S.
How to get free warranty for the second year
The way to get the extended warranty is quite simple and can be gained by following these steps. Users who have bought the LG G6 prior to June 15, will have to register on LG's website within 12 months of their purchase. If on the other hand one decides to buy the LG G6 after June 15, they would have to register within 90 days of their purchase to qualify for the second year of free warranty on their phones.
To register LG G6 owners will need three things. Firstly they would have to provide a proof of purchase of the handset. Along with this the smartphone's IMEI or MEID number would also have to be provided. Lastly, the serial number of the device will need to be entered as well. Upon providing all of these details within the stipulated period of time, the device owners would receive the free second year warranty on their handsets.
The benefits of the extended LG G6 warranty
Users of LG's 2017 flagship phone who sign up for the extended warranty will get some benefits. For instance the company said that it would replace any LG G6 device which stopped working or suffered from damage due to defective materials or workmanship. This basically means that if the phone stops working on its own without the user having dropped it or in some other way damaged it, the company would replace the device within two business days.
Most handsets come with one year warranty and LG's offering was no different at the time of its launch. However, considering the poor market response and sales, the South Korean mobile phone maker may have decided to offer the extra one year warranty for free to users. Whatever be the case, this offer is too good to pass on and if you are a LG G6 user, you should definitely register for the Extended Warranty.
Click to read more
and watch the video
or