Startup by Oculus founder to develop technology for Mexico wall
Surveillance technology to use LIDAR to help border guards prevent illegal crossings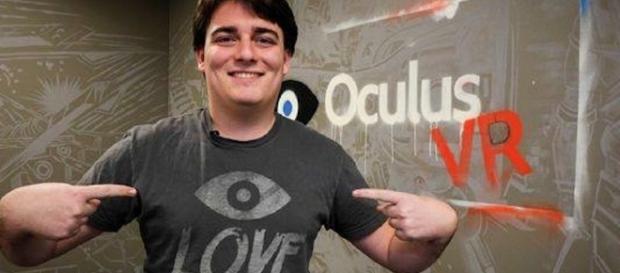 Palmer luckey, the founder of Oculus, the virtual reality company, has a new startup that will help guard the planned immigration border wall on the Mexican boundary. The known supporter of U.S. President Donald Trump will develop a surveillance technology to help border guards stop illegal crossings from Mexico to the U.S.
The technology will use LIDAR, or Light Detection and Ranging, which is found in self-driving vehicles. Infrared sensors and cameras will support LIDAR. Luckey's startup will be funded partly by the Peter Thiel Founders Fund.
New kind of defense company
Luckey said the startup would be a new kind of defense company to save taxpayer dollars. The firm will create superior technology to keep Americans and troops safer.
Mashable reported that Luckey had met Steve Bannon, White House chief strategist, to discuss the planned technology he would use on the mexican wall.
His proposal matches a similar suggestion in early April by Interior Secretary Ryan Zinke to use electronic sensors rather than build a physical wall. It turns out, Luckey met with Zinke in April. One of the objections to the wall, estimated to cost $10.5 billion, is who would pay for it because Mexico had refused to fund the barrier.
LIDAR can be used for different kinds of perimeter security, such as events held in a stadium and in military bases, to detect drones. The system's software can distinguish what objects to ignore such as birds and wild animals like the coyote.
The technology can mount on telephone poles and build more cost effective than Trump's proposed physical wall. LIDAR is expected to have fewer obstacles from landowners.
Facebook money
The 24-year-old Luckey, who lives in a 78-year-old mansion in Woodside, California, has a lot of money to develop the LIDAR technology after he sold Oculus to Facebook for $2 billion in 2014. Reports said he was forced to leave Facebook after he donated money to a meme factory that churned anti-Hillary Clinton memes ahead of the presidential election.
A cosplay fan, like his girlfriend Nicole Edelmann, Luckey is described by The New York Times as a casual prepper or someone who is preparing for the collapse of society.
It explains why he has a luxury home, spread on 85 acres of property in New York, built atop a decommissioned Atlas missile silo. At a secondary house in Chico, California, the property is on a decommissioned Titan 1 missile silos. Luckey also owns three helicopters and several military vehicles.
Click to read more
and watch the video
or