Samsung reveals new color variant of the Galaxy S8+
Samsung may introduce the color variant 'Rose Pink' for the Galaxy S8+ device.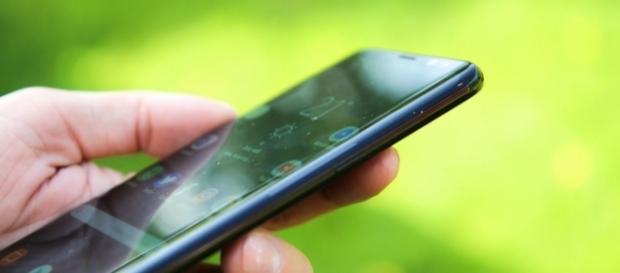 Samsung's Galaxy S8 and Galaxy S8+ handsets have performed quite well for the company in the market. Both smartphones have managed to please fans with top-of-the-line specs and features. In fact, the expectations for the devices were so high that the South Korean company even claimed that both the smartphones had the greatest number of preorders ever recorded.
However, unlike the great hardware and software, one aspect of the Galaxy S8 series seemed to be a bit lacking. Samsung offered very few options when it came to the external color of the handsets. So, the company has now come up with a new shade for the larger Galaxy S8+ device, which will be released in the Taiwanese market in July.
This hue may eventually make its way to the US as well.
Galaxy S8+ gets new color variant
The flagship devices were previously available in five distinct shades including black, silver, gold, light blue and grayish purple. However, the Galaxy S8+ will now also be launched in the brand new shade of "Rose Pink." It completely changes the look of the device as it will feature a bright pink shade unlike any variant in the Galaxy S series. This color option of the device would primarily be targeted toward women and would sport a price tag of TW 27,900 which is equivalent to $920.
Samsung did not mention whether it had any plans of releasing the same option in other markets as well or if the Rose Pink Galaxy S8+ would remain exclusive to Taiwan. This is not the first time that a pink-colored version of Samsung's flagship was released.
In 2016, the company launched a similar shade for its Galaxy S7 edge smartphone. That variant was also market exclusive, albeit to South Korea. However, there is still a small chance that the Rose Pink variant of the premium handset may land up in the U.S. markets eventually.
Will the model have different specs and features?
The Rose Pink variant will still possess the same specs and features like all the other Galaxy S8+ handsets. The device boasts a 6.2-inch Quad HD+ display with an aspect ratio of 18.5:9. The bezelless design of the phone, along with the dual curved edge display, gives the handset a unique look and feel.
Apart from this, the Galaxy S8+ supports 4 GB of Ram and 128 GB of native on board storage, which can be expanded further using microSD cards. The handset supports Samsung's Bixby AI and comes with both fast charging and wireless charging capabilities.
Click to read more
and watch the video
or