Nintendo Switch continues to add classic game favorites for users
Nintendo's latest gaming system to offer a subscription service that includes classic games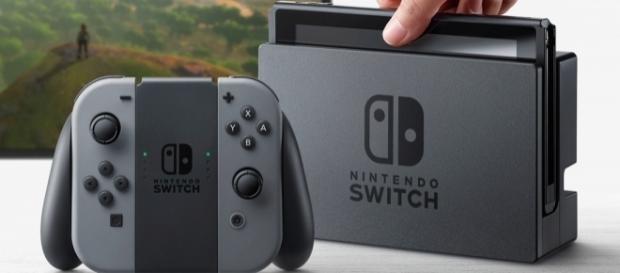 The Nintendo Switch is the latest gaming console released by the gaming giant. The new system allows users to buy both new games and retro versions of classic games from the Nintendo store and download them. Many of the games offered are revamped versions of titles offered on its previous gaming consoles. The company also plans to offer a subscription service to allow users access to both new and classic games.
New game for Switch set for release
The Express UK reported that Nintendo has had a few mega hits with the release of Zelda Breath of the Wild and Mario Kart 8 Deluxe.
Both games have helped to boost the visibility of the console and increase sales. The next title planned for release for the console, which has sold about 2.74 million units, Monster Hunter Xx, is set to be released in August. A new gameplay ad for the game was recently released, and a custom Switch console was revealed last week. Monster Hunter XX offers improved graphics and allows for crossplay with the Nintendo 3DS. Currently, the Switch console is out of stock, and although the new game is expected to become a mega hit, many fans are wondering when the next Zelda game will be released.
Nintendo has yet to reveal when the next Zelda game will be available or what it will be about. The console does offer a game for Dragon Ball Z that offers exclusive features.
Polygon reported that the console is receiving revamped versions of the classic games created by the company, but the new games aren't a replacement for a virtual console. The selection of classic games hasn't been given an official name yet, but the subscription service will be different from the Virtual Console. Nintendo has yet to announce whether or not a Virtual Console will be released that would allow gamers to download full versions of games released on previous systems. Currently, the company only offers old titles that will be available for free through the Nintendo Online Service.
Low-cost subscription service on the horizon
Kokatu reported that a low-cost subscription service is coming to the Nintendo Switch that will cost about $20 per year. The online service will launch in 2018, and it will offer both classic and new games. Gamers also have the option of a monthly subscription for $4, and a quarterly subscription for $8. Nintendo said that there won't be any voice chat or online features available for the Switch right now, but the company plans to release a smartphone app for gamers to use.
The new app will be available this summer for free although it will offer limited functionality.