New photos of Henrik Fisker's ultra-luxury 400-mile range EMotion EV released
Fisker's new company, Fisker Inc., has promised to present a fully working version of the electric vehicle by Aug. 17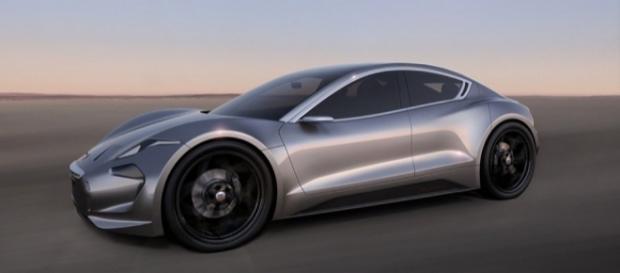 Henrik Fisker, the Danish-born automotive designer who is best known for his work on the Aston DB9 and the BMW Z8, has now released several new images of his promised brand new ultra-luxury Electric Vehicle, the EMotion. Fisker's new company, Fisker Inc., previously announced that they will be offering a new vehicle that will rival Tesla's best offerings. The company only released concept art and renderings of the vehicle last year, but it seems like the EMotion is now more than just a concept.
Fisker's EMotion ultra-luxury electric sedan #fisker #emotion #electric #elecrticvehicle #henrikfisker pic.twitter.com/uscWFOaewT

— US Daily News (@DontBeaVictim) June 7, 2017
Second time around
The designer and entrepreneur previously released a fully electric vehicle, called the Fisker Karma, back in 2011.
The vehicle was released by the designer's first company, Fisker Automotive. Unfortunately, after having sold around 1,800 units, the company was forced to recall the vehicles and file for bankruptcy due to problems with its battery supplier. The company was eventually sold to the Chinese automotive company, Wanxiang.
Despite the initial problems, the designer still pursued his dreams of offering a truly formidable electric product. Fisker then started his new company last year and promised that he would deliver its first product within 2017.
Better than a Tesla?
The upcoming EMotion electric sedan is purported to be coming with an unbelievable 400-mile range on a single charge. That is 100 miles more than Tesla longest range offering. The company says that this feat was achieved through a patent-pending battery pack that utilizes a new advanced high-energy density manufacturing technology.
To up the ante against its competitors, Fisker is also promising potential buyers a new "UltraCharger" system that will give users a 100-mile range in just nine minutes.
Additionally, the EMotion is claimed to have fully autonomous capabilities via its built-in LIDAR system mounted on the front of the car. The company, however, did not disclose any further details regarding the feature's capabilities and whether or not it can be used in urban environments.
Keeping its promises
Due to the previous issues with Fisker's first vehicle, some consumers will likely have a few reservations when it comes to trusting Fisker's proclamations regarding his upcoming new product. However, the company has promised that they will be presenting a fully working vehicle by Aug. 17. The EMotion is expected to go up against the Tesla Model 3, which means that it will have a price tag slightly below $35,000.
Click to read more
and watch the video
or