Google reportedly prepares an incredibly large pixel 2 smartphones for Q4 2017
Google is reportedly preparing three Pixel 2 smartphones, one of which, is presumably larger than the rumored Muskie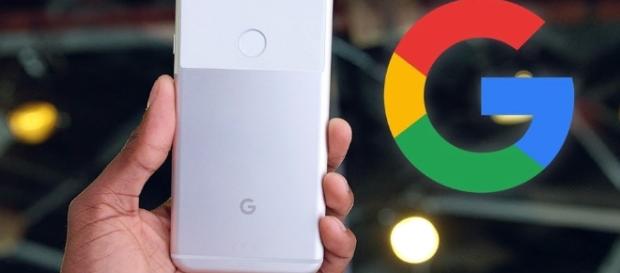 Earlier this year, the tech crowd has been receiving information and leaks regarding the Google PIXEL 2. This time, reports have spilled more beans for what it is to come with the next Google-made phone.
For months, everyone has been waiting for Google to drop official news about the Google Pixel successor. However, it seems that there is a downside to the latest update. A few familiar sources have noted that Google could cancel one of its Pixel 2 phones, codenamed Muskie.
A famous tipster found out that it has been canceled after Google found out it had a few defects on battery and apparently does not meet the efficiency goals.
Is Google Preparing A Larger Pixel 2?
While it can be argued that this is merely a rumor, it is most probably safe to assume that there are only 'Walleye' and 'Taimen' left to wait.
However, this can also mean a good thing as Google could be preparing a much larger device to replace Google Pixel XL.
As a reminder, Google launched its predecessor last year, precisely on the 4th of October. Since then, it has been dubbed as the best phone camera according to DxOMark. It is obvious that Google will still make a great camera phone out of the Pixel 2 with a few software tweaks and more pixels on the camera front.
As for its successor, the detail is still scarce at the moment but speculations have hinted that Google reportedly will switch to LG for its OEM partner to manufacture the next Pixel. Ironically, the information is obtained from a bug report which mentioned an entry of 'Taimen' under LGE.
Previously, HTC was the sole manufacturing partner of Google in making the Pixel device. Whether or not Google will turn to LG or work with both OEMs, it remains to be seen.
Google Pixel 2 is Confirmed to be A Premium Device with Hefty Price Tag
Everyone seems to be confident that Google will indeed release the Pixel successor in Q4 this year. Google's Rick Osterloh officially confirmed in his statement that next-gen device will be a premium smartphone. However, the vice president did not reveal further detail.
This means the question of how many Pixel 2 phones are released this year remains unanswered. Based on the previous reports, there should be three devices, one of which, is designed for the budget market.
Rumor has it that Google Pixel 2 will be equipped with an OLED display, waterproof chassis, and presumably a Snapdragon 835 chipset under the hood. Google will likely follow the Apple path by ditching the 3.5mm headphone jack.
Click to read more
and watch the video
or