Google Pixel 2 smartphone is a supersized device with 4 camera modules
The latest leaks about the upcoming Google Pixel 2 reveal that the device is more powerful than the Samsung Galaxy S8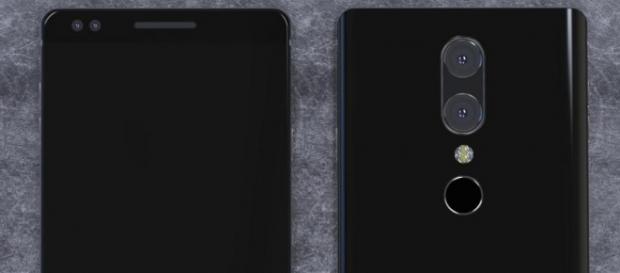 It was more than six months ago when Google released the Pixel and Pixel XL. In the previous leaks, we learned that the company is working on three models that would potentially be available by Fall of 2017. Today, a massive leak has surfaced. Aside from the possible specs and features, the leak revealed the power of the upcoming devices from Google dubbed as the Pixel 2.
Benchmarking score
The Google Pixel 2 reportedly has undergone testing in the benchmarking software, Geekbench.
The site recorded the device with a processor running at 190 GHz, described as a single processor with eight cores.
The description refers to Qualcomm Snapdragon 835, which is also used by the Samsung Galaxy S8 and S8 Plus.
Also, the device is powered by the next generation of Android scheduled to release this year, the Android Nougat. Moreover, it has 4GB of RAM.
The device dubbed as Tiamen recorded 1,804 single core score and 6,284 scores for the multi-core. Previously when the Samsung's latest device was subject to benchmark, it scored 1,762 for the single core and 5,723 for the multi-core. Based on the benchmark scores alone, the upcoming device is superior regarding power than the Samsung Galaxy S8.
Possible variants
It can be recalled that previous reports about leaked information about the upcoming Google Pixel 2 revealed that it is in pre-production and is concealed under a code name. The leak also disclosed that the company is working on three devices with codenames, Muskie, Walleye and Taimen. The search engine conglomerate is fond of using names of fish to conceal its devices while still in production.
Massively sized Tiamen
According to an article published on Forbes, the Google Pixel 2 variant codenamed as Tiamen will have a massive size. The article was founded on the codename history of the company in producing smartphones. It speculated on the relationship between the actual size of the fish and the device.
In 2016, the company released the 5.1-inch Pixel with the codename Sailfish along with the 5.5-inch Pixel XL called Marlin during the pre-production phase. The premise is, the larger the fish, the bigger the size of the released device.
Four camera modules
A popular YouTube channel Concept Creator, recently come up with amazing ideas about the Google Pixel 2. The channel conceptualized a sleek looking device with Four camera modules.
Aside from that, it listed as part of the device specification a 5.6-inch QHD AMOLED panel enclosed by Gorilla Glass 5. You can check out the video of the conceptualized Google Pixel 2.
Click to read more
and watch the video
or