Google Pixel 2 specs revealed, device bound to roll out this year
The next-gen Pixel devices will still be a premium offering this year.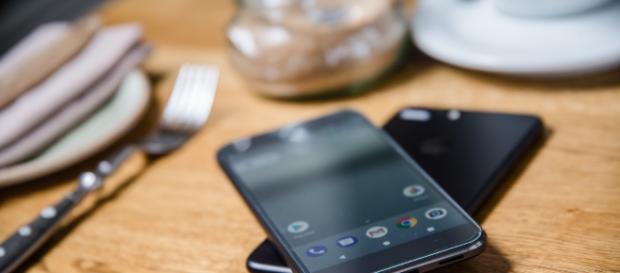 Google Pixel smartphone fans and aficionados are in for a treat. The rumored specs and design of the Pixel 2 and Pixel 2 XL were finally revealed and interest is now mounting up on the internet. Because of that, new reports are now claiming that Google's Pixel 3 handset is already in the works.
As the multinational technology company, Google is set to take the wraps off the Google Pixel 2 smartphones, the specs of the mobile devices have now allegedly been leaked online. The Pixel 2 and Pixel 2 XL, with codenames Walleye and Taimen respectively, will feature Qualcomm's Snapdragon 835 processor and 4GB of RAM. The designs of the upcoming smartphones are expected to be different from each other.
Specs of Walleye smartphone
The Walleye or the Pixel 2 will arrive with a 4.97-inch full-HD display with 1080x1920 pixel resolution. The smaller variant will be available with a 64GB of internal storage.
In terms of Walleye's design, the upcoming handset will have an almost identical design as the original Pixel mobile device. This could indicate Pixel smartphone's successor will feature the same thick bezels.
Taimen's specs
Moving to the larger handset, the Taimen will feature a 5.99-inch QHD display with 1440 x 2560 pixel resolution that will be manufactured by LG. The device will come along with a 128GB storage, a single camera with dual LED flash and its chipset will be clocked at 2.45GHz.
Nonetheless, the Taimen smartphone will arrive with camera improvements, as its rear snapper will be equipped with an improved low-light shooting. The next-gen handsets will replace the 3.5mm headphone jack with stereo speakers. Google appears to follow Apple's footsteps in ditching iPhone 7's headphone jack.
Aside from the enhancements of the next-gen Pixel devices, reports are claiming that the search engine giant is already developing next year's Google Pixel 3. Nevertheless, the tech titan denies this speculation and apparently focused on launching the highly anticipated Google Pixel 2.
As the Google Pixel phone lineup has been regarded as one of the best mobile devices in the market, recently surfaced reports are suggesting that the much-awaited follow-up is bound to roll out this year.
That being the case, Google has reportedly ditched the third variant of the next-gen smartphones. The Taimen is going to be largest among the upcoming variants that the tech giant will roll out.
Click to read more
and watch the video
or