Google's Pixel 2, codename Taimen, benchmarking results leaked online
Google's mysterious Pixel 2 Taimen will apparently be coming with a Qualcomm Snapdragon 835 chip and 4 GB of RAM.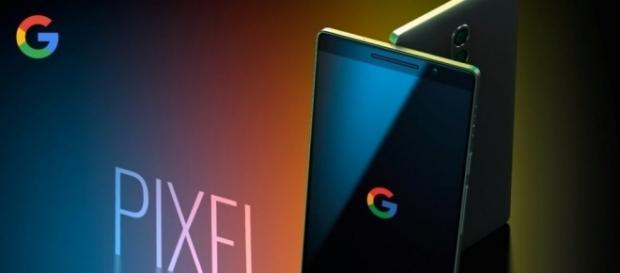 The third Pixel 2 smartphone, Google's unicorn of a product, has just recently been spotted on Geekbench and it looks like it will be quite the performer. The company has already been confirmed to be releasing three smartphones this year, each with its unique codename.
"Walleye" and "Muskie" have already been revealed to be the next generation Pixel smartphones, likely to be called the Google Pixel 2 and the Pixel 2 XL. However, there is still a lot of unanswered questions regarding the third device, codenamed "Taimen."
Powerful flagship specs
According to the results published on the benchmarking website, Google Taimen will apparently be coming with Qualcomm's most powerful processor, the Snapdragon 835.
The process wasn't directly mentioned, but the core speed and the number of cores do match the Snapdragon 835's specs.
Additionally, the Single Core and Multi-Core scores for the device are also quite similar to the Samsung Galaxy S8, which incorporates the same processor. The CPU is revealed to be paired with 4 GB of RAM, which should be more than enough for even the heaviest of users.
Score comparison
The Google Taimen beat the Galaxy S8 with a Multi-Core score of 6284 against the S8's 6084. However, its single thread score is slightly lower at 1804 compared to the 1929 score achieved by the Galaxy S8. It has to be noted that these scores don't really translate to real world performance as other factors need to be considered.
Getting close to phablet territory
Google's use of fish names for their internal codenames has been following a predictable pattern that somewhat gives users an idea of the device's screen size.
Since the launch of the now-defunct Nexus brand, Google has been naming the smaller products after smaller species of fish and the big ones after large species.
This also follows the codenames that were used for the original Pixel smartphones, namely "Sailfish" for the 5.1-inch Pixel and the "Marlin" for the 5.5-inch Pixel XL.
The Taimen is an extremely large species of fish, much bigger than the Muskie and the Walleye. This indicates that the Google Taimen will likely be larger than 5.5-inch. Some reports have speculated that it may very well be a tablet similar to the Nexus 9 or the Pixel C, but its use of a Qualcomm chip has now negated that possibility. Google has historically used Nvidia Tegra chips for their tablets, which is obviously not the case for the Google Taimen.
Click to read more
and watch the video
or