Forget OnePlus 5: Here's what to expect from OnePlus 6
The Chinese phone maker has already started working on their next flagship.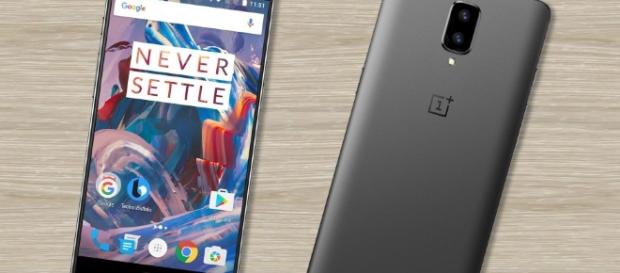 Chinese tech-giant #Oneplus recently took the wraps off its 2017 #Flagship smartphone, the OnePlus 5. Just a few days after its launch, the device is already garnering a lot of positive reviews. The smartphone has accomplished most of the expectations including in terms of specifications and price. The powerful handset is already doing wonders in the market. This has led many to wonder whether the company might decide to follow it up with a OnePlus 6 smartphone next year. If the company does indeed follow its current flagship up with another one next year, then this is what should ideally be expected:
Launching and the price of OnePlus 6
OnePlus has followed a specific traditional pattern while launching its flagship devices.
The company introduced the OnePlus 3 and the OnePlus 5 in June 2016 and 2017 respectively. Therefore, it is safe to assume that the 2018 flagship smartphone might be introduced sometime in June 2018 only. The company is known to be sticking to launching devices in the middle of the year. As far as the pricing is concerned, it's a little difficult to pinpoint any specific number. One can observe a gradual creep-up of pricings when all the OnePlus devices are compared. The upcoming smartphone will probably cost around $630, or more. However, this information is not credible and thus readers are advised to absorb it with a grain of salt.
Specs and features
Even though, there aren't any rumors regarding the said device as yet – it's easy to take a guess at what can be expected in terms of specifications from the 2018 OnePlus flagship smartphone.
For instance, since OnePlus has switched to a dual rear camera setup in the recently-launched smartphone, it is safe to assume that the upcoming flagship will come with an upgraded version of the same. Moreover, OnePlus decided to stick to 1080 pixels screen in its OnePlus 5 – the same is offered in OnePlus 3T as well. Therefore, it is expected of the company to push the resolution up in the next device. There are high chances of upcoming smartphone packing the latest processor, i.e. Qualcomm's Snapdragon 845 SoC. However, a recent report suggested that LG has already called the dibs on the next introduction by Qualcomm, so it might arrive much later in the OnePlus device. The good part about Chinese company is that it generally offers an abundance of storage. For instance, the recently launched flagship offers 128GB of internal storage. However, the drawback is that the company does not offer any microSD card slot option. Therefore, it is natural to hope that the company considers adding this option in its upcoming OnePlus 6 smartphone. #The Chinese