Facebook announces 2 billion user milestone, further growth expected
The company's growth rate is expected to increase in the coming years given that it continues its current momentum.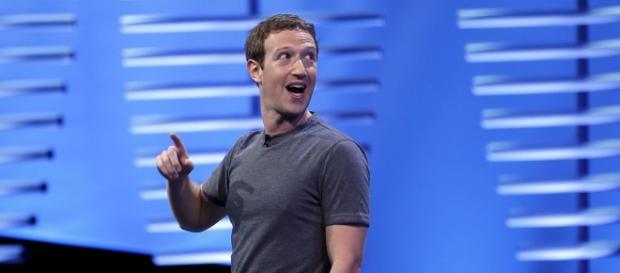 The social Media Platform, Facebook, has now announced that it has reached a new milestone in its 13-year life. The company's CEO, Mark Zuckerberg, revealed earlier in the week that they now officially have two billion users online and that it is a huge step in the company's goals of "connecting the world" and bringing everyone closer together.
Creating connections
The tech company, which started out as a college campus curiosity, has now become a worldwide phenomenon with real-world influence. With Facebook's announcement, the company now boasts a user base of more than a quarter of the world's population.
The website itself is now used for different applications worldwide ranging from social, cultural, and political agendas, essentially making it a vital part of any organization or individual's endeavors.
World influence
Facebook previously reached its one billion user mark back in 2012, which was then followed by a number of changes with how the features on the website worked. The platform was also caught in the middle of various controversies, which forced it to adapt to its user's demands.
The website recently applied new restrictions to hate speeches or violent videos on its platform. It also completely changed its algorithm for timeline topics, which were aimed to curb the spread of fake news. The platform itself was also a vital part of the overall outcome of the recently held US Presidential Elections.
With the implementation of the website's advertising network, the company has grown exponentially with billions of dollars in revenue now streaming in.
The company has been quite busy acquiring different businesses to further expand its worldwide influence.
Some of the companies that Facebook has acquired includes the social media platform Instagram and the virtual reality company Oculus. Facebook has also undertaken different ambitious projects, which includes the company building a giant drone that is equipped with advanced laser technology to provide internet access to remote locations.
The company's future growth
It has only taken Facebook five years to reach its 2 billion user mark, which is a drastic jump from the time it took to reach 1 billion users. The company's Growth Rate is of course expected to increase in the coming years given that it continues its current momentum.
It has to be noted that the platform has yet to fully penetrate into some markets, which includes the 1.3 billion strong population of China.
Facebook is currently blocked from accessing Chinese users since its shut down back in 2009. If the company wants to rapidly grow its user base and reach its next milestone, it would have to find a way to get into countries like China.
Click to read more
and watch the video
or