Aston Martin plans to get into the luxury EV sportscar market with RapideE coupe
Aston Martin has revealed that it will soon be competing in the luxury electric sports car market with the upcoming release of the RapidE coupe.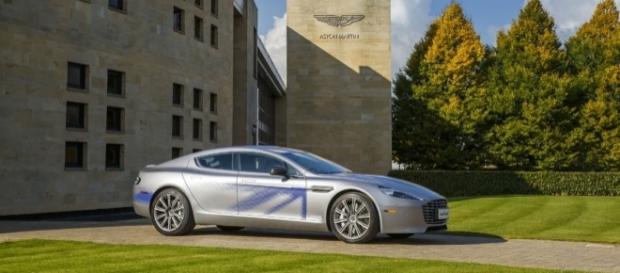 With big automotive manufacturing companies slowly transitioning to using electric engines on some of their products, other manufacturers are also now planning on the big jump to keep with the times. The famous British luxury sports car manufacturer, Aston Martin, has now revealed that it will soon be competing in the luxury electric sports car market with the upcoming release of their brand new Aston Martin RapidE Coupe.
Getting it right
The company had previously been teasing that it will be entering the electric car market since 2015. The manufacturer even unveiled its Aston Martin RapidE concept during that same year.
The fully electric vehicle was a Rapid S sedan, which was typically powered by a V-12 engine, which utilized the company's electric motors. After several delays in the release of a production model based on the concept, the company has finally announced that it will be releasing an all-electric RapideE coupe sometime in 2019.
Design and drivetrain
Unlike the concept, the upcoming new RapideE will be based on the company's upcoming Rapide AMR sportscar. According to the company, the electric vehicle will still feel like the V12 models when it comes to its ability to carve up corners. In its announcement, the company also explained that none of the sensuous lines that Aston Martin is known for would be sacrificed.
What will be given up, however, is the distinct wail of a V12 engine that is prominently one of the best features of the company's Rapide and Vanquish products.
In exchange, drivers will be rewarded with the ability to tap into the car's full torque from zero RPM.
Possible performance numbers
Aside from revealing that the car was going to be a fully electric model, there wasn't really any mention of the performance figures for the RapideE coupe. However, CEO Andy Palmer did say that the production model will likely be offered with either a rear-wheel-drive or an all-wheel drive system. The vehicle has also been revealed to be coming with a motor that will generate anywhere from 550 to 800 horsepower.
Disappointingly, the company mentioned that the upcoming car might be coming with a 200-mile range, a figure that is way below what Tesla offers buyers with its Tesla Model S sedan. It has to be considered that the vehicle is scheduled to be released in 2019, which means that some of the figures mentioned above may be changed. The Aston Martin RapideE coupe will be a limited product with only 155 vehicles to be made. #Sports Car Market