Apple iPhone 8 complete rumour-round up: What to expect this September
The Cupertino tech-giant has a massive surprise with its speculated iPhone 8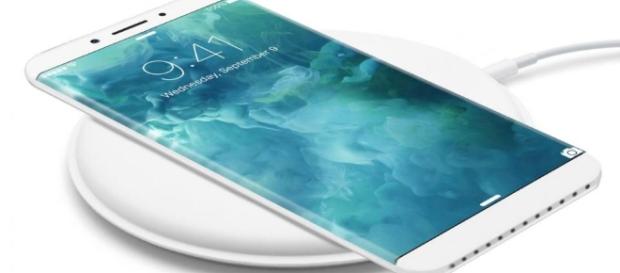 All eyes are on Apple this year as it celebrates its' 10-year-anniversary with its iPhone flagship and if reports are believed to be true, then the Cupertino tech-giant has a massive surprise with its speculated iPhone 8 device. The company is expected to launch the device sometime in September; however, rumours and speculations indicating the upcoming device's features are already out. Here's a complete compilation of all the leaks hinting all the major specifications.
Speculated price and features of the device
Apple's upcoming smartphone is expected to fall in the $1,000 category. The device will be the most expensive offering made by Apple till date.
Several reports suggest that the device is going to be expensive due to the high-end features that it will come packed with. Apple is expected to launch the flagship device with iOS 11 — that was introduced at the company's WWDC, 2017 event that concluded last week. As can be recalled, the iPhone 7 packed 2GB RAM. However, Apple is planning on upgrading iPhone 8's storage capacity by offering 3GB of RAM. There's also a high possibility that the fir might phase out the 32GB internal storage option all together with its upcoming flagship. As reported by TrendForce, the company will probably only be offering 64GB, 128GB and 256GB storage variants. The company also seems to be working on its own graphics chip that will come integrated in the iPhone 8 devices.
At first, Apple was speculated to pack an all-glass OLED display with its iPhone 8.
Additionally, there were several wide-spread rumours that indicated that the iPhone might sport a curved display. As pointed by the Wall Street Journal, iPhone 8 might come with a curved-edge display with all all-glass OLED panels. However, soon afterwards a research report by Trend Force stated that the model failed to pass the drop test and thus, the idea was eliminated. Apple is expected to introduce a new wire-less charging technology with its iPhone 8. Earlier this year, reports regarding Foxconn (Apple's manufacturer) exploring different methods in this particular peripheral led many to believe the aforementioned statement. In fact, Foxconn representatives also reportedly confirmed that the upcoming iPhone 8 is going to feature the lightning connector option over the USB-C option along with the wire-less charging technology as well.
Rumored release date of iPhone 8
Apple has traditionally opted for a September release for its iPhones. However, there are several indications that suggest that the company might delay the launch. This is reportedly taking place due to the delay in delivery made by Apple's manufacturers.
Click to read more
and watch the video
or