Rhythm game 'Superbeat: Xonic' set to release on June 6 in North America
The hit rhythm game is making a comeback on the PlayStation 4 and Xbox One consoles with new interface.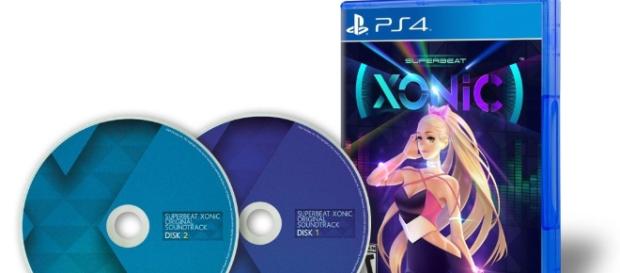 The hit Rhythm Game "Superbeat: Xonic" is set to be released on June 6 in North America and June 9 in Europe on the PlayStation 4 console, while the Xbox One version will be released on June 7. The game was originally released on the PS Vita console years ago. Acttil and PM studios, the studio behind "DJ Max Fever," announced that it will be released on the PlayStation 4 and Xbox One consoles. In addition, the game will have additional features and 65 new songs that can be played.
Gameplay, interface, and online ranking
New features have been added to the upcoming rhythm game, along with a new and improved interface. There are three difficulty modes: the 4TRAX mode for beginners, the 6TRAX mode of medium difficulty, and 6TRAX FX mode as the hardest level.
Since "Superbeat: Xonic" is a rhythm game, over 200 play patterns can be played on the screen in time with the music. The interface is all-new, including the use of the analog stick for the PlayStation 4 console and touch screen for the PS Vita.
For players who prefer longer gameplay, Free Style mode is available for endless gameplay. Furthermore, online ranking is available to compete against other players around the world. Along with the online ranking, 50 images are available throughout the game.
Music and DLC
Focusing on the songs available in the game, "Superbeat: Xonic" includes K-pop, Rock, Techno, R&B and more. Thankfully, the game is not only limited to 65 songs, as additional songs can be downloaded.
It is always recommended to wear headphones when playing the game because of the sound changes with each press of a button. These effects are unnoticeable when users play the game through speakers. Headphones allow players to hear even the slightest changes. Just like other rhythm games out there, whenever a player misses one note or button, the vocals/sounds will come to a complete halt while the music goes on. North America will have an earlier release than Europe. Here is the trailer for the game, which has been included below:
Click to read more
and watch the video
or