'Mafia 3' arrives for Mac, 'Stones Unturned' DLC launches May 30
Players have a few things to look forward to this May from the Hangar 13 action adventure game.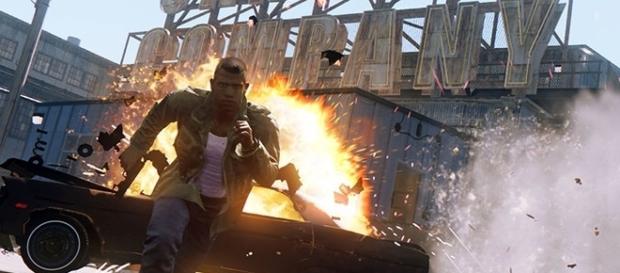 Its been quite a while since Hangar 13 and 2K Games' "Mafia 3" hit consoles, but since then, the studio has released the first-ever DLC for the long-running action-adventure video game, along with a free for all demo. The first DLC to drop was titled "Faster, Baby," and came with a free demo for the game. Those who opted to purchase the game after the demo continued their progress through the story. But that demo was limited to just Xbox One, PlayStation 4, and PC. Now, "Mafia 3" has arrived for Mac. Players can now purchase the game via Steam or the Mac App Store for $40.
Special treats for 'Mafia 3' players on Mac
It may be a little late to the game, but "Mafia 3" players on Mac can get the "Mafia 2: Director's Cut" for just $15, 50% off its original price tag.
As per 9to5Mac, there's also the "Mafia 3" Digital Deluxe version, which goes for $60 and includes some post-release content, as well as the DLC season pass. Also, the Judge, Jury, and Executioner Weapon Packs for consoles are available as a free download for Mac. Aspyr is responsible for bringing such games to Mac, and they're also known for enabling Mac users to play "Call of Duty," "BioShock Infinite," "Tomb Raider," and other games.
Mac system requirements for 'Mafia 3'
For players on Mac, make sure that you have at least the macOS 10.12.4 Sierra operating system powered by Intel Core i5 (4 cores), as well as a minimum processor speed of 3.2 GHz. You need at least 8 GB memory, as well as 50 GB of hard drive space, with an AMD Radeon R9 M290X video card, with 2 GB VRAM. Note that NVIDIA and Intel video cards aren't supported by "Mafia 3" on Mac.
'Stones Unturned' DLC release date: May 30
A new DLC is arriving to "Mafia 3" on May 30, and it comes in the form of "Stones Unturned." According to Gamespot, the upcoming expansion will tell the story of John Donovan, Lincoln Clay's former CIA handler who Clay worked with in Vietnam. Players will get to have Donovan as a supporting character as the pair travel through New Bordeaux on bounty hunting missions. The upcoming "Stones Unturned" DLC will feature new locations within the city such as a department store, restaurant, and safe house, as well as a mysterious off-coast island. The DLC will also include the new Sniper Support option, an exciting new turret-mounted off-road vehicle, and new weapons such as the silent killer dart gun. There's also a new mission type that will introduce someone from Donovan's past. "Mafia 3" is now available for Mac, and the "Stones Unturned" DLC will arrive for PlayStation 4, Xbox One, and PC on May 30.