Madden 18 cover athlete and details announced
Found out which star quarterback graces the cover for the first time in Madden history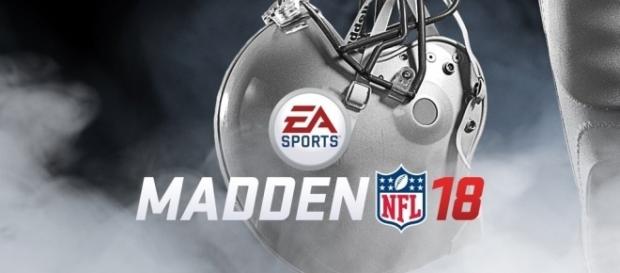 Since 'John Madden Football' launched all the way back in 1988 every year, except for 1989, has graced sports fans and the gaming community with a new version of the popular football video game. Starting with 'Madden 2001', every version of the game has featured a cover athlete. Now, this year's Madden cover athlete has been announced, along with some details on the game.
Who is this year's cover athlete?
The cover athlete for Madden 18 is future Hall of Famer and current New England Patriots quarterback Tom Brady. This will mark the first time a quarterback has appeared on the cover since Drew Brees of the New Orleans Saints for Madden 11.
It will also be the first time in Madden history that players from the same team will have been on the cover back-to-back years, as fellow Patriots tight end Rob Gronkowski was on the cover of Madden 17.
Editions of the game
The standard edition of Madden 18 will come with an Elite player from your favorite team and 5 squad packs to use in Madden Ultimate Team (MUT) for those that pre-order the game. The tongue-in-cheek named GOAT edition of the game will come with the Elite player, 12 Squad Packs, 2,500 contracts and a Uniform Pack.
It also seems that those who pre-order the game will be able to get it three days early, although it is unclear if this only applies to the GOAT edition. Amazon Prime members will be able to receive a hefty discount on the game, as it will be 20% off for them.
This would make the standard edition be $48 instead of $60, while the GOAT edition would be $64 instead of $80.
Details on the game
There will now be three different play styles to choose from in Madden 18. These include arcade, simulation and competitive. A new game mode, called 'Play Now Live' is being added to the game. This will allow players to play actual weekly match-ups from the NFL season. There will also be 'Target Passing' and 'Coverage Assignments' added to the game, although no details on these were given.
The will also be improvements to the game's graphics via the Frostbite Engine. One example of this that was given was 'stadium exteriors surrounded by vast cityscapes.' Naturally, an official teaser trailer was released on the Electronic Arts (EA) Sports YouTube Channel. They also released the cover image of the GOAT edition of the game.
Possibly the biggest news from the announcement, which is hinted out in the trailer, is the first ever addition of a story mode to the franchise. This comes on the heels of EA's other popular sports series, FIFA 17, adding a story mode for the first time ever last year.
The 🐐.#Madden18 drops August 25th. Reserve your copy: https://t.co/qMgP03bOWg pic.twitter.com/isbRcevu4F

— EA SPORTS Madden NFL (@EAMaddenNFL) May 12, 2017
Click to read more
and watch the video
or