iOS 10.3.1 Jailbreak: new exploit to be released in summer of 2017
Fans will have to wait a little longer for the release of iOS 10.3.1 Jailbreak before it will be available on public domains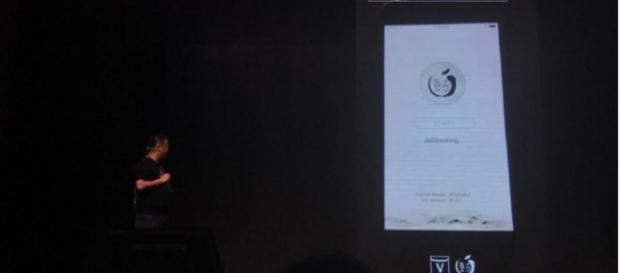 Anticipation has been building up for the release of iOS 10.3.1 #Jailbreak from #Pangu after Apple rolled out the 10.3.2 update. However, the team has been very silent and the expected date of the release of the tool is still not happening. Jailbreaking fans are growing anxious as their hopes of getting their hands on the tool is getting slimmer by the day. The good news is, someone is claiming to release the highly anticipated exploit soon.
What's in the update?
Everytime the Cupertino-based tech conglomerate rolls out a fresh update to the iOS, the company executes fixes with the system's security. This is alongside the usual bug fixes and added features that users enjoy.
These security fixes are designed to make sure devices using iOS remain safe and secure from attacks. The recently released update version 10.3.2 like its predecessor is equipped with a set of these security fixes from the iPhone maker.
A new hope for jailbreak fans
On Thursday, Adam Donenfel, a security researcher, revealed that he has relayed to Apple eight loopholes on security that he discovered with the recent update released. He further said that escalation exploits about his information were already transcribed. The security researcher interestingly shared that he is going to release one of those exploits soon and he even indicated a potential release date, which will be in the summer of this year.
#Apple fixed 8 kernel privilege escalation bugs I sent them.
A privilege escalation exploit is already written (1/2)

— Adam Donenfeld (@doadam) May 18, 2017
Donenfeld further said that the exploit that he will release during the conferences in summer will contain source codes and instructions.
He also welcomes the possibility of helping those who would like to use his exploit in making a jailbreak.
If someone wants to take the hassle of wrapping it into a jailbreak I'd be happy to help. (2/2)

— Adam Donenfeld (@doadam) May 19, 2017
The problem about this is that the date the security researcher gave will be in August and considering the timeline, by that time, the iPhone maker has already released several betas by that time. It is a long shot but very feasible.
What happened to the Pangu jailbreaking tool?
Previously, we have reported that the iOS 10.3.1 jailbreaking tool will be available after the release of the official 10.3.2 update from Apple. Since the company officially rolled out the update, jailbreaking fans have been yearning to hear from Pangu about their tool but to no avail. Because of their silence, several speculations have surfaced online. Among them includes the theory that the team sold the tool to Apple for $ 1.25 million. Another theory is that the jailbreaking team was not really able to successfully develop the tool and is now burned because they were not able to keep their promise.
All these are mere speculations. Those who are willing to wait for the exploit from Donenfeld will have to exercise patience since August is a long time. We will have to wait for the reaction from the Pangu Jailbreaking team since they have been silent up to this time. We will keep you posted about official details on the iOS 10.3.1 jailbreak as soon we get information. #iOS 10.3.2 jailbreak