Fraunhofer terminates MP3 licensing program
German tech firm cites use of new standard ISO-MPEG codecs as reason for killing MP3.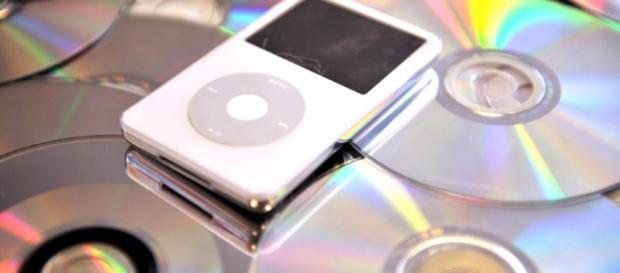 While some old technology like Nokia and BlackBerry phones are returning to the market after some tweaks, old music technology is dead. One exception is vinyl, which has made a successful comeback. A few months ago, Apple killed the iPod. Now, it's the MP3's turn to say goodbye.
Introduced in the late 1990s, the MP3 became very popular because it offered music buffs a massive amount of music on a very small pocket-sized gadget, Quartz reported. It was made possible because the digital coding format reduced audio files by up to 95 percent. The MP3 was the reason why physical CDs lost their popularity.
MP3 changed the way people listened to music
On Monday, the Fraunhofer Institute for Integrated Circuits announced the termination of the company's licensing program for the MP3, Gizmodo reported.
The website noted that its digital audio coding format changed the way people listened to music. However, Fraunhofer admitted that the MP3 remains popular among consumers.
Franhaufer explained that it killed the format because of the ISO-MPEG codec. Most of streaming, TV, radio, and other state-of-the-art media services use the ISO-MPEG codec that delivers more features. It also offers higher audio quality at significantly lower bitrates compared to MP3.
AAC is the new standard
Gizmodo said that there will still be companies that continue to support MP3. But, it will be advanced audio coding (AAC) that will be considered the current benchmark. Fraunhofer had a part in developing AAC. iTunes, Nintendo, YouTube and other music audio systems now use AAC.
ABC noted that the "killing" of the technology is symbolic because music lovers can still use MP3 files if they want to.
But Quartz does not foresee a comeback for the MP3 in the future, unlike vinyl, which adds the factor of nostalgia. Some studies have even suggested that by compressing the audio files, the MP3 reinforces perceived negative emotional characteristics in musical instruments.
It has been accused of being detrimental to music's positive emotional characteristics. Nevertheless, the device leaves a legacy for turning music from a physical object into digital software. Music players such as the iPod were built around the MP3. It also led to several breakthroughs in major products, as well as peer-to-peer file-sharing sites such as Napster. But, it was also a major catalyst for illegal online downloading and digital piracy.
Click to read more
and watch the video
or