Disney's 'Guardians of the Galaxy' tower drop ride now open
Uploaded YouTube videos tease Disney's Marvel re-spec of 'Twilight Zone' attraction at Disney California Adventure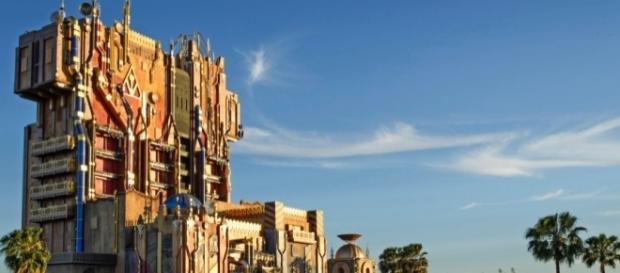 If you're looking for a comic book superhero team that under normal circumstances wouldn't click in a movie adaptation, look no further than the Guardians Of The Galaxy from Marvel. Their first entry as part of the Marvel Cinematic Universe back in 2014 turned out to be a breakout hit, and their sequel just this May was no slouch either.
The Guardians have gotten an animated series on Disney XD and will soon come out in their own Telltale game. What better next step for them now than to have their own theme park ride? Disney California Adventure has just opened their "Guardians of the Galaxy – Mission: BREAKOUT" tower drop ride, and not only have fans lined up for hours to get on, but the attraction's highlights have also been teased through a multitude of YouTube videos.
Awesome animatronics
The "Guardians of the Galaxy – Mission: BREAKOUT" attraction is located at the Disney California Adventure theme park at Disneyland Resort in Anaheim. It's actually a re-skin of the old "Twilight Zone: Tower of Terror" drop tower ride, which closed earlier in the year after being open since 2004.
The attraction's theme is that it is an Earth-based museum hosting some of the cosmic collection of the alien Tanveer Tivan, aka the Collector (reprised by Benicio Del Toro from the 2014 film). His latest acquisitions for the collection are the Guardians themselves (portrayed by their same actors from the Marvel Cinematic Universe).
The initial portion of the attraction has guests looking over a rotating display of exhibits that change every few days, featuring random background items from the MCU and even relics from the "Twilight Zone" ride. At one point the Collector's televised speech to the visitors is interrupted by a wonderfully articulated animatronic Rocket, who in the ride's backstory managed to escape his confinement at that moment. He then recruits the patrons to board the attraction's "gantry lift" to help him free his fellow Guardians of the Galaxy.
Riding a drop with retro music
From there on, the actual ride portion of "Guardians of the Galaxy – Mission: BREAKOUT" kicks in.
As the attraction's storyline has it, the guests take the gantry lift to different levels of the Collector's museum (with Rocket "riding" on the roof) to rescue his teammates, all set to one randomly selected piece of retro music like Pat Benatar's "Hit Me With Your Best Shot" or Steppenwolf's "Born to Be Wild", all of which were suggested by the "Guardians" film director James Gunn, who also directed the scenes in the ride featuring the characters.
Highlights include Star-Lord (Chris Pratt) getting manhandled by a giant alien tentacle monster that gets punched out by Drax (Dave Bautista).
With this "Guardians of the Galaxy" ride at Disney California Adventure joining the "Iron Man" ride at Hong Kong Disneyland, it's clear that the House of Mouse is well into integrating Marvel into their parks.
Click to read more
and watch the video
or