'Red Redemption 2' PS4 pre-order immediately sold out on Amazon
Amazon revealed that all the copies that have been allotted to them have already been sold out.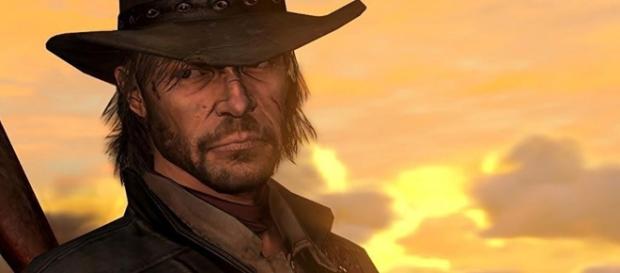 Despite there being no details yet regarding what will be included in the upcoming open world action-adventure video game sequel, "Red Dead Redemption 2," fans are apparently so confident in the game that they are now lining up to pre-order it. According to the latest reports, pre-order copies of the PlayStation 4 version of the game have apparently sold out on Amazon.
Jumping into the hype train
The game's developer, Rockstar Games, has yet to formally unveil any details regarding their upcoming title.
The developer has only released a short teaser trailer, which in itself doesn't really reveal much either. The controlled release of teasers has, of course, generated a lot of hype for the next title, which is evident in just how quickly the pre-order copies were sold out.
The listing for PlayStation 4 version of "Red Redemption 2" currently shows a "currently unavailable" notice on Amazon. Interestingly, the Xbox One version is still pretty much available. Sony and Rockstar, of course, have a standing partnership, which results in PlayStation players generally getting post-release downloadable content (DLCs) before Xbox One players. This may have something to do with why PlayStation 4 users are more eager to jump in on the game ahead of its official release.
Amazon's official response
Several customers immediately reached out to Amazon to inquire why they were no longer selling any more pre-order copies of the game. Amazon responded by saying that they apparently had sold all copies that have been allotted to them. The retailer, unfortunately, didn't offer any details regarding when they would be getting new stocks for the PlayStation 4 version of the game.
Those who are looking to get their own pre-order copies can try out other retail websites as some are still listing the game as available.
Trust based on the previous title
The last installment in the western video game franchise, "Red Dead Redemption," was well received by fans and had won numerous awards, including being the Game Of the Year back in 2010. The game also amassed millions of fans, mainly thanks to its unique gameplay and storyline.
Based on the success and quality of the previous title, fans are likely quite confident that Rockstar will deliver yet another blockbuster hit this time around. However, some fans are skeptical about it as fears of yet another "Mass Effect" blunder may yet occur. "Red Dead Redemption 2" is currently slated to be released in the fall for the PlayStation 4 and Xbox One.
Click to read more
and watch the video
or