Nintendo Switch latest news: Bounty offered for leads to vulnerabilities
Nintendo takes bite off Apple's rulebook to pin down flaws for Switch game console.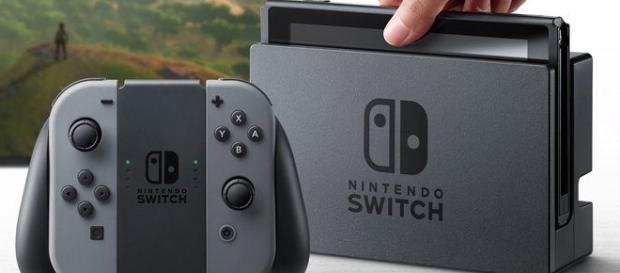 Nintendo is not taking any chances as far as its Nintendo Switch Game Console is concerned. The Japanese company is aware of the exploits that could happen, something that was first launched at the end of 2016.
Looking ahead, Nintendo is offering a Bounty of up to $20K for anyone who can give information on potential techniques which could aid piracy or give children access to inappropriate content. The Nintendo Switch comes with a browser feature which could become the gateway of hackers could use as a gateway for their exploits.
Bounty is variable
Before buckling down to try and find those vulnerabilities, Nintendo's offer varies.
The bounty is variable meaning the reward will depend on the seriousness of the flaw and how easy the exploit would be for people to use. Also, only the first person to reveal the exploit is eligible.
This is not the first time that Nintendo has put up a bounty to weed out exploits. The company has paid three informants in the past, though the amounts they received were not disclosed.
Nintendo is apparently learning from a past issue that involved the Nintendo 3DS. It was breached on multiple occasions and the company has played the cat-and-mouse game with hackers ever since.
Being a new game console in the market, the Nintendo Switch has so far been free from potential exploits. Hackers could be still studying the Nintendo Switch but the bounty offer could entice them to try harder.
A bite out of Apple
The whole ploy by Nintendo calls to mind the same one used by Apple for its iOS.
Though the Cupertino company has since come up with a hard-to-crack operating system, they did offer a bug bounty program for iOS jailbreakers, a measure seen as a reverse-psychology ploy to curb down Apple code hackers.
Seeing that no one has been able to come out with a working iOS jailbreak since version 9.3.3, it seems that the strategy has somehow worked for Apple. However, it may also be possible that the Cupertino company has come with a better operating system with Pangu and TaiG failing to offer a working iOS 10 jailbreak to date.
Either way, if it works for Apple then it should work for Nintendo too. The only difference is that the Nintendo Switch is quite new and if ever there was an exploit, it may not be as serious compared to the iPhone or iPad, devices which have at one time been cracked.
It may take more time for the Nintendo Switch to be vulnerable. The company may not be able to prevent that but thinking ahead should work to their advantage.
Click to read more
and watch the video
or