iPhone 8: Apple releasing two OLED-backed flagships purely wishful thinking
iPhone 8 could pull off surprise, relegating iPhone 7s as the third option for smartphone buyers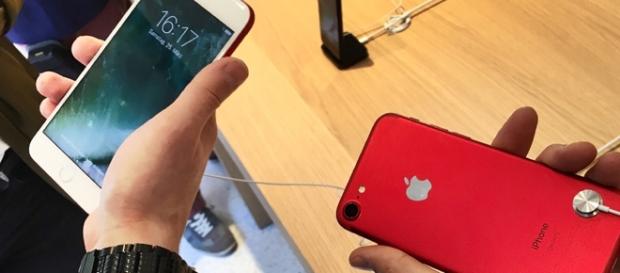 Apple is expected to unveil new iPhones this September with the spotlight on the redesigned iPhone 8. Based on previous reports, only one new flagship is expected with the two other devices believed to be the iPhone 7s and 7s Plus.
The reason behind this is simple – there are concerns about the supply of OLED display screens. It is a problem that has yet to be resolved, and it looks like Apple has not found yet any answer. Hence, a shortage of iPhone 8 units could result once it comes out to the open – a possibility that is ably supported by KGI Securities analyst Ming-Chi Kuo.
The good news is that Ming believes the delay or shortage of iPhone 8 units will not hamper the demand for the next Apple flagship.
The worst case scenario is not expected to go over 20-percent, seeing it is the new device Apple folks would want to have.
How many iPhone units are coming?
As mentioned earlier, only one iPhone 8 is expected to come out by September. However, there are now unconfirmed reports that there could be a pair of new iPhones instead.
MicGadget claims that Foxconn received orders for two new models and thus raising the possibility of seeing an iPhone 8 and an iPhone 8 Plus. The iPhone 7s and 7s Plus are expected to sport the old TFT-LCD screen and seeing one on OLED hardly makes sense.
Though the Chinese site has been around, it should still be taken lightly. Their sources are questionable and invites criticism. Further, Apple is still the best source to divulge its plans to anyone else.
New OLED technology will delay only the unit
Reverting to the jab of Ming-Chi Kuo, delays could happen but with good reason.
OLED display technology is a bit new, and Apple's rival brands are adopting the same. Samsung Oppo and Xiaomi have been taking their turns as well, hoping to move up the smartphone segment.
Hence, OLED display stocks are a big problem for all. Apple has only started to move up in the technology angle, making it more sense to start with one new flagship. This will technically be their innovative offering on the iPhone niche, something that is expected to strike it big.
Most won't mind seeing two OLED-backed iPhones, but Apple is likely to take it conservatively. Adopting a new technology is one thing but fitting it perfectly with the phone is another. There are already concerns as we speak. One plaguing headlines right now is the location of the fingerprint biometric feature, something that may best be placed on the rear of the phone.