'Halo 6' to focus on Master Chief once again, no more new characters
343 Industries has promised fans that the next title will be returning its focus on the Master Chief once again.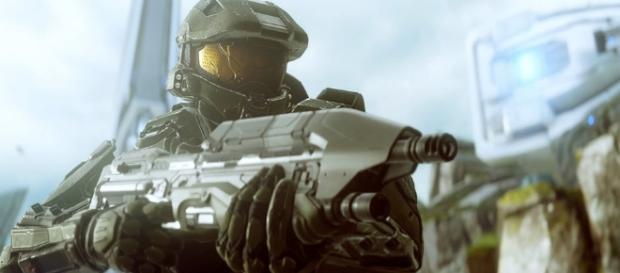 Despite being a commercial success, the fifth main installment in the "Halo" franchise, "Halo 5: Guardians," received a lot of complaints from loyal fans as it had lacked some aspects that were considered the cornerstones of its predecessors. Aside from the lack of a split-screen co-op mode, the game also lacked the presence and playability of its iconic main character, Master Chief.
A backlash from fans
Following the release of the game, several fans immediately lashed out at 343 Industries for benching their beloved augmented super soldier.
The game had featured an entire new Fireteam, with Spartan Locke now in the leading role. This did not sit well with a lot of fans as the Master Chief had always been the main character in almost all of the "Halo" games that have been released.
Learning their lesson
In an interview with the head of 343 Industries, Kiki Wolfkill, and "Halo" director, Frank O' Connor, it was revealed that the next game in the franchise, "Halo 6," will not commit the same mistakes. The two bosses revealed that they heard the outcry from the fans and are now promising that the next game will finally have the Master Chief as its main focus. It was also revealed that they are no longer going to be bringing in new playable characters this time around.
Admitting they were wrong
The introduction of brand new characters and a somewhat outlandish new plot was a bold move for the developer. However, O' Connor and Wolfkill admitted that it may not have been what some fans had wanted and that now they are finally going to be listening to them. Understandably, there were no details shared about how exactly they are going to be focusing on the super soldier once again, but they did hint that they will be making the world within the game a bit "more realistic and compelling."
How it will play out
There are currently a lot of interpretations to the recently release statements by both O' Connor and Wolfkill, but fans are hoping that the next game will indeed be moving in an entirely different direction from "Halo 5." It may be too early to assume that "Halo 6" could indeed be mainly focused on the Master Chief, but it might also be possible that other older character may be reintroduced.
Nevertheless, the fact that the developers are finally starting to listen to fans is already a win in itself. The return of split-screen co-op mode is, of course, a significant win for fans as well.
Click to read more
and watch the video
or