Bethesda will host a free play week for 'The Elder Scrolls Online' during April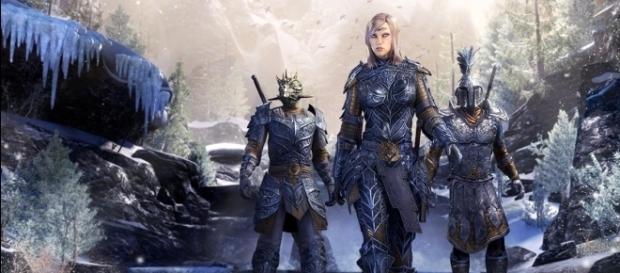 Interested in playing "The Elder Scrolls Online," but intimidated by its price? Well, here's the chance to try it out for nothing. Bethesda has announced a Free Play Week for the online multiplayer role playing game. The free play will be available on all platforms including PlayStation 4, Xbox One, PC, and Macintosh from April 11th to April 18th.
Back to Tamriel
"The Elder Scrolls Online" is the first MMORPG entry in the series. Developed by ZeniMax Online Studios, the game told a story interconnected with other games in the series and brought players back to the continent of Tamriel. The game takes place a millennium before the events of "Skyrim" and 800 years before "Morrowind" and "Oblivion."
Like previous games in the series, "Online" allowed players to live out their wildest fantasies in a mystical land and face off against the evil of Molag Bal.
After being sacrificed to the Daedric prince, players were tasked to recover their soul and determine the fate of the three alliances vying for control and restore balance to the land.The game allowed players to take on the role of ten different races. Like "Oblivion" and "Skyrim," "Elder Scrolls Online" boasted an impressive cast including John Cleese, Malcolm McDowell, Kate Beckinsale, and Alfred Molina. Unlike other entries in the series, however, players could explore Tamriel with a friend for the first time.
While the first release garnered a mixed reception from critics, its re-release "Tamriel Unlimited" was met with a considerably more positive response.
Free content
According to the official press release by Bethesda, the free play week will include the following features:
Access to the full open world with no restrictions of any kind.
500 free crowns to spend on content such as costumes, pets, scrolls, and more.
Progress from the free play week carried over to the full game if purchased.
A special discount for the base game or the Gold edition to anyone who tries the free week and decides to purchase the full game. The Gold edition also features all the DLC content including "Imperial City," "Orsinium," "Theives Guild," and "The Dark Brotherhood."
How to play
Anyone wishing to tryout the free play week can download the game from digital distribution services such as Steam, PlayStation Network, and Xbox Live Marketplace.
Once downloaded, players can immediately create an account, login, and play.
Click to read more
and watch the video
or