The social media giant introduces an easy-to-use option, which facilitates refunds and group payments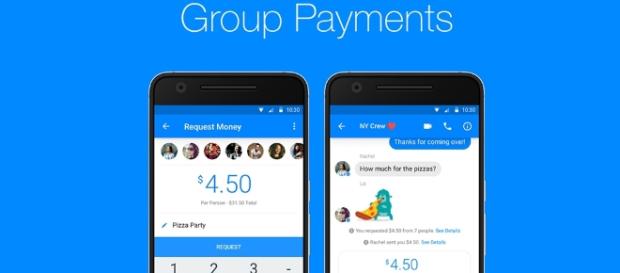 Facebook Messenger application has announced the launch of Group Payments (Group Payments), person-to-person payments method. This new feature will make it possible for users to send payments as well as to request payments from a whole group of people or individual members just with a few clicks.
The new option is currently available only in the United States (not yet iOS) but we soon hope to arrive in other countries. As of March 2015, this type of transaction is being carried out, but only between two people, in a private conversation.
A messenger kit
In its statement, Facebook takes the example of a common gift or an evening at the restaurant, for which a person has paid everything and must be reimbursed.
Now by clicking on the payment icon (a "$" symbol in the conversation options), the generous creditor can ask for a certain sum by selecting a few people or the whole group and then clicking on "Request" to launch the request for a refund.
Even simpler, when it comes to a collective payment, Facebook divides the sum by the number of participants. The only detail that will make the user hesitate is that it is necessary to give Messenger his payment details, so it means his credit card information. But at the same time, it is hard to imagine how this could be done without the details. The bank details are only given once, and the user then chooses a PIN code that will be requested by the app before each payment.
No share in payments
The release says that this "new feature is totally free," and there is no need for a password.
If this service is really free, it sounds the knell for many online payment services and payment applications. This announcement is not so surprising, as the new feature is a logical extension of payments made in 2015.
On April 4th, WhatsApp (which belongs to Facebook) announced that payments would soon be possible via its application for Indian users. The Chief Executive Officer of Messenger, David Marcus, the former president of PayPal told ReCode on April 11, "We will not take a share in payments. What we're doing is traditionally advertising, and we'll continue to do that."
The massive Facebook audience - 1 billion monthly users - will surely prefer this secure and easy service, available on a multi-tasking application. Group payments started live today in the U.S and initially, the feature has been made available on Android and desktop.
Click to read more
and watch the video
or