Chinese man built himself a robot wife and then married her
A Chinese engineer was always nagged by his family to get married, so he built himself a beautiful bride, from scratch.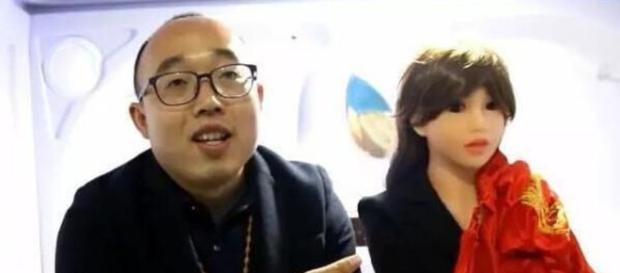 Zheng Jiajia, 31, got married last week to his lovely bride, Yingying in the traditional Chinese way, but his wife wasn't really traditional at all. Zheng built her from scratch.
Zheng graduated with a master's degree in artificial intelligence from Zhejiang University in 2011. While at the university, he won a competition by building a football-playing robot. He then worked at Huawei until 2014 and then moved to Hangzhous Dream Town, which is reportedly a base for tech and internet startups in china. There he decided to start turning his AI dreams into reality.
Building your own wife from scratch
Now it seems Zheng has gone one step further than football-playing robots, as he has now created a robotic bride.
Reportedly Yingying has the ability to speak simple words and she can recognize Chinese characters and images. Now after two months of apparently "dating," Zheng and Yingying have officially tied the knot. Yingying was seen to wear the traditional Chinese black dress with a red scarf draped elegantly over her head.
Training his robot wife to do the housework
Qianjiang Evening News quotes a friend who attended the unusual wedding as saying Zheng married Yingying because he was sick of being constantly nagged by his family to find a wife. However, he also added that Zheng had his heart broken at university and gave up on love after that. He also added that the whole wedding is pretty much a joke. However, reportedly, Zheng doesn't think his marriage is a joke at all. He has plans to update Yingying over the years so that she will be able to walk and move and eventually do the housework.
He has plans to grow old together with his robotic wife.
There have been other similar creations in the past. An engineer in Hong Kong built himself a robot that looks incredibly similar to Scarlett Johansson.
I guess this is what they call progress: Engineer builds robot that looks like Scarlett Johansson https://t.co/MsE6on7lec

— Albert Fong (@albertfong98) September 11, 2016
Meanwhile, as noted by the Huffington Post, an engineer in Barcelona, Spain (Sergi Santos) invented the ultimate robotic sex doll. Apparently, "Samantha" has to be romanced a little to get her in the mood for love.