Facebook is testing out Messenger Reactions, might allow 'Dislike' soon
Rate this title
Facebook is giving "Dislike" a try on its messaging platform to select users.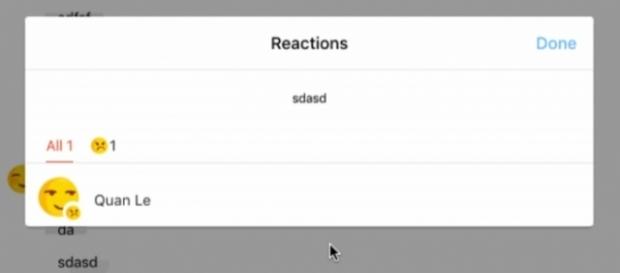 Facebook's dislike button has long been requested, and it seems the social media giant finally decided to give it a go, at least in messages. According to a report that has since been confirmed by Facebook, a dislike button, among many others, has been added to Messenger. Dubbed Messenger Reactions, this feature allows a user to attach emojis to friends' messages, as you do with news feed posts.
First reported by a TechCrunch reader Hoan Do, reactions in Facebook Messenger are done by hovering over messages in a chat thread. An emoji tray will be offered in which once can choose to like, dislike, or choose from LOL, heart-eyes, sad, angry or wow.
Similar to statuses, a reaction count is also available, and you can also tap on it to see who left which reaction.
Facebook wants Messenger to be more "engaging"
"We're always testing ways to make Messenger more fun and engaging," Facebook has confirmed. "This is a small test where we enable people to share an emoji that best represents their feelings on a message."
Facebook has emphasized that the feature is in its early testing stage. This means that not everybody on the social media platform has this feature yet as of this writing. Whether the Zuckerberg-helmed company will fully roll it out will depend on the frequency of usage to all testers. The company has not specified how testers are chosen; whether it's random or region-specific.
Facebook: hell-bent on keeping up with Snapchat
Facebook's reactions on statuses were released around this time of the year in 2015 and has seen success, with a reported 300 billion sent reactions so far.
The move to create a rather similar feature in Messenger is the company's effort in keeping up with the numerous messaging apps, including Line and Snapchat, among many others.
The company is looking to offer the best way to keep all users within the Facebook ecosystem. If Messenger reactions be implemented, this will benefit group chats most of all, as each person can merely react to a certain message, eliminating ambiguity.
Click to read more
and watch the video
or