Foreign developers can't make American video games great again
Looks like foreign game developers can't make American video games great again at the Annual Game Developers Conference (GDC) in SF this year.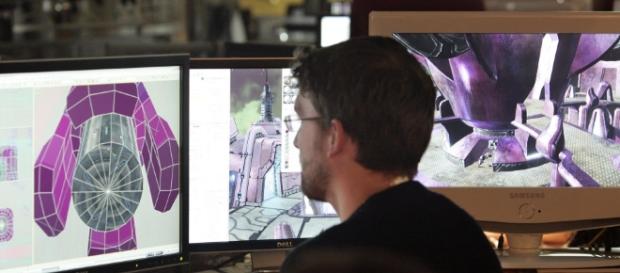 For 30+ years the Game Developers Conference (GDC) has been defining innovations and paving the way for future developers. This year the biggest and boldest game developers conference in the world to involve up to 27,000 #industry insiders is facing the threat of missing its showcase now that the newest US immigration ban is in effect.
American video games cannot make themselves great on their own
President-elect Donald Trump, the former reality show star and casino owner, has made it clear that he opposes video game violence & its many glorifications, but let's not forget that the same person has only shown sole support to one game and one game only: Donald Trump's Real Estate Tycoon! Under his lead, the US has withdrawn from the Trans-Pacific Partnership (TPP).
Video game violence & glorification must be stopped—it is creating monsters!

— Donald J. Trump (@realDonaldTrump) December 17, 2012
This move will likely result in a larger tariff—an increase of 5 to 10 percent—on the imports and exports, and this may dramatically increase the price we're paying for our favorite games. #foreign game developers who are interested in learning more about the industry's landscape are now left out of the arena altogether. Game developers are cautious of these recent changes.
Indie game developers: are we ever going to work together?
Those unable to make it through the ban are getting help from Devolver Digital, who has openly announced its willingness to showcase the works of creators and developers that are not going to be at the GDC between February 27 and March 3.
If you canceled plans to demo a game at GDC due to the US immigration ban, we'd like to demo it on your behalf. https://t.co/XSsi58dit2 pic.twitter.com/16pY2kOeol

— Devolver Digital (@devolverdigital) February 2, 2017
On its Twitter feed and its web page, the video publisher and film distributor has put up a helpful note saying that they are willing to set up gaming PCs and HTC Vive sets to demo the games of effected developers at a nearby location during the conference. The place will be formally called "Galvanize" or Devolver Underground during the conference.
The Independent Games Festival is a line-up of foreigners
This year the GDC is again accompanied by the 19th Independent Games Festival (IGF), which has given major recognition to indie game developers and creators globally. There are 8 major awards to be delivered from March 1 to March 3:
Schumas McNally Grand Prize
Excellence in Audio
Excellence in Design
Excellence in Narrative
Excellence in Visual Art
Nuovo Award
Best Student Game
Audience Award
A handful of the games mentioned in the finalists and winners line-up are the works of foreign game developers who would need to fly into the United States to have their games showcased and receive their awards.
People from the seven countries that are in the US travel ban will not be able to attend the festival either.
The conference team is going to have to think quickly and act fast to save the world's biggest game conference because it's looking a lot like this year's Independent Games Festival will be a virtual gathering of avatars. #GDC17