Decentralized social network Steemit continues to pick up steam
Social platform reveals upcoming projects in the form of enhancements and improvements to the user experience.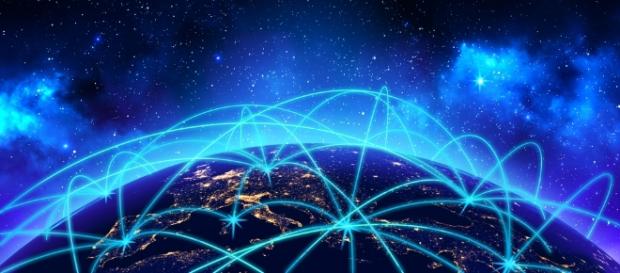 The #social media network Steemit unveiled an ambitious roadmap to continue the expansion of the platform in January 2017. It includes plenty of upgrades and changes to the decentralized platform, which will include focusing on the quality of experience for users active on this social channel.
Before the launch, the social network grew by 1600 percent in its first month. Its value quickly went from a market cap of $7 million to $17 million USD.
In addition, the social platform attracted half a million unique monthly visitors in Sept. 2016. This traffic let to the next achievement, which was attracting 100,000 users in five short months.
These numbers come close to the performance in the early days of Facebook and Reddit. The site can be described as a blogging platform that comes integrated with social media features. In other words, people create posts which users can in turn vote and comment on.
The way Steemit rewards users for their time and effort is through the use of a Blockchain or a cryptocurrency. It is synonymous to Bitcoin-referred to as Steem. This Blockchain is characterized as an independent, transparent and permanent database that exists in multiple locations while being shared by a community, according to Ars Technica. This is why it is decentralized and not owned, hosted or safeguarded by a single network.
eSteem - Android v1.3.8 released @Steemit#App #Mobilehttps://t.co/ulAgZIOUxP pic.twitter.com/zZndfbo65L

— Steemit (@Steemit) February 7, 2017
Steemit things to do in 2017
As communicated by a press release, Steemit has put together a comprehensive plan to expand operations.
One of the many plans is Fintech Innovator is in the process of developing native apps for Android and iOS. Furthermore, the company will be automating the deployment of its software on Amazon Web Services (AWS) and the Elastic Compute Cloud.
The platform´s core features will be redesigned and bring greater functionality. The Chief Executive Officer (CEO) Ned Scott said the following: "2017 will be our banner year and the community will see a ton of upgrades from now until the end of March. Migrating hosting to reputable third parties allows us to focus all of our time and attention on the development of the site, software, and community, not on scaling or maintaining servers or hosting infrastructure. The features we are adding will make the user experience even more enjoyable and continue to build on the small town community feel, reputation building and incentivizing great, uncensored discussions."
Currently, the Steem Blockchain records a transaction every second. Enhancements to these frequently occurring transactions will be processed by client libraries supported by Python and JavaScript.
Overall, these latest developments are nothing short of remarkable for such a young platform.
Takeaways and conclusions
Steemit is expanding rapidly, and changes are happening at headquarters. They will be recruiting top level talent, and these same employees will be geographically working from across the globe.
Later this year a new Blockchain architecture system called "Fabric" will lay the foundation and groundwork for long-term. In a year plagued with plenty of fake news and fabricated controversies will be interesting to see the user growth in the next three-quarters.
Click to read more
and watch the video
or