7-Eleven makes its first food delivery by drone
The convenience store intends to make a drone-delivery services more widely available in the near future.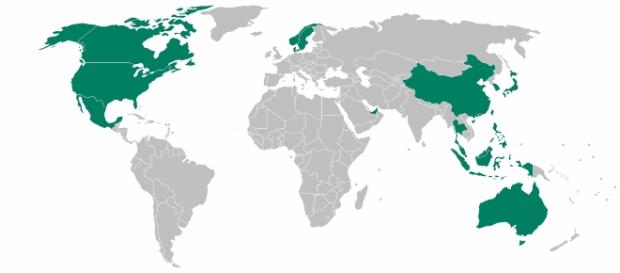 7-Eleven, the world's largest convenience store, has partnered with a tech startup called Flirtey, delivering the first order made by drones to a customer's home in Reno, Nevada.
Food purchase drone-delivered in a matter of minutes
Through the use of precision GPS, the items delivered included: Slurpee drinks, donuts, coffee, candy, and a sandwich. The Flirtey drone successfully lowered each food package into the family's backyard within a few minutes of the delivery. Already delivering food items through services such as those offered by Postmates and Tapingo, 7-Eleven has stated that it intends to widely launch a delivery service powered by drones sometime in the future. The 7-Eleven drone delivery clearly preempts statements Amazon had stated in the past, when it intended to be the first to offer delivery services through drones.
First drone delivery to advance research into future autonomous deliveries
7-Eleven's intended launch of drone delivery services is complicated by regulatory issues that first need resolving.  The U.S. Federal Aviation Administration (FAA) first approved the delivery order. In order to complete the delivery, it was necessary to resolve logistic issues through risk analysis in order to guarantee residential safety which was accomplished through Flirtey's collaboration with NIAS, the Nevada Institute of Autonomous Systems. The goal of the 7-Eleven delivery was to advance research for future successful autonomous drone deliveries.
Flirtey is a private tech company headquartered in Reno, Nevada. It builds drones and operates delivery services for various business sectors including retail, food, health, and humanitarian-related industries.
They have worked with organizations such as NASA, the University of Nevada -- Reno and Virginia Tech to create the technology necessary for drone deliveries on a mass scale.
Technology reshapes the future of delivery
Recent technologies have smoothened resolved logistic issues that enable deliveries to be made more efficiently and swiftly to consumers. Web-based app companies like Flexport offer smartphone technology which improves supply chain logistics for freight companies. The tech startup Shippa offers an app on Android and iOS smartphones which enables consumers to network with international travelers to bypass conventional courier services in a more time-efficient fashion. If 7-Eleven and Flirtey are successful in implementing drone-delivery services to consumers nationwide, deliveries will occur in a matter of minutes. In response to the delivery, the Nevada Governor Brian Sandoval commended Flirtey for its innovative technological vision that would secure Nevada's role in being at the forefront of the UAV (Unmanned Aerial Vehicles) industry.
New regulations for the future of drone-delivery
In response to the possibility of drone deliveries being made more commonplace in the future, the FAA will issue new laws and regulations to allow small, autonomous aircraft such as drones to operate in the airspace. The FAA Reauthorization Act of 2016 which was recently passed requires these new regulations to be created in order to advance further research in drone technology to improve logistics. These regulations would enable drone-deliveries to occur more widely in the future.